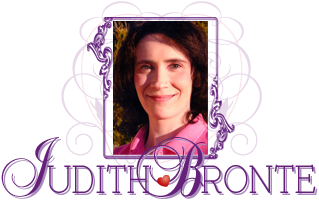 Back to Romantic Love Stories Homepage
Romantic Fiction
/
Read it for free online!


Be among the first to know
when I post new chapters, to new books!
Click Here

Keep up-to-date
on all the announcements and website news!
Subscribe today!
My policy is to follow the Golden Rule (Matthew 7:12); I hate spam too, and will never sell or give away your email address.
Chapter Eight
Unfamiliar Ground

"And the LORD God said, It is not good that the man should be alone; I will make him an help meet for him."
~ Genesis 2:18 ~

s Abby shut the front door of the Johanneses' home, Terry folded his arms and repeated the question he had just asked earlier.

"What's going on?" he urged, his face unusually serious.

"I'd rather not tell you until Dad and Mom get home," replied Abby, checking the clock. "They should be back pretty soon."

Terry stared at her, uneasily. Upon the realization that she wasn't going to talk, he sat down on the living room couch and picked up the newspaper he had been reading earlier. After ten minutes, he tossed it aside, deep in quiet speculation.

Abby had gone to her room, surprised at how calm she was taking the whole thing. For someone who had just become engaged to be married, Abby was remarkably placid. There were no anthems, no fireworks, no rapturous plans about the future-- just the strange unfamiliar ground that this partnership promised to create. Instead of feeling joy, Abby was dealing with an altogether different emotion: dread. Even though her parents had not yet come home, she could already hear their opposition. Abby half wondered if she and Jake couldn't do better than to elope, as her parents had done.

As she contemplated this unlikely possibility, Abby heard the familiar sound of the family car pulling up outside the house. Gathering her courage, she went to the living room where Terry was pensively holding his breath. Both waited a few minutes, until at last, Abby looked out the bay window to see what was holding up her parents.

"Uncle Terry," she groaned, "they're kissing!"

"What do you want me to do about it?" he asked.

"Can't you break it up, or something?" she urged.

"What's going on with you and Jake?" pressed Terry, once more.

"Please," begged Abby, "not until Mom and Dad are present."

Terry opened the front door and cleared his throat, so the couple would know that they weren't alone.

"Terry!" said John in surprise, as the husband and wife came inside. "I thought you were going to turn in early!"

"Apparently," Terry sighed ominously, "a lot has happened while you were away."

"What's happened?" wondered Izumi, taking off her coat and handing it to John. "Abby, you're still awake, too? What's going on?"

The young woman was about to speak, when her father left to hang up their coats.

"Dad," called Abby, "could we have a family meeting, please?"

"Now?" wondered John, coming back to the living room. "Couldn't this wait until morning?"

"I suppose it could," replied Abby. "But then, I don't think I'd be able to get any sleep."

"That sounds serious," remarked John, sitting down on the couch beside Izumi. "Terry, do you know what this is about?"

"Search me," shrugged Terry. "But, I do know it has something to do with Jake."

"Jake?" wondered Izumi, out loud.

When all three looked to Abby for an explanation, she quietly marveled at her own collectiveness.
continued on next page...