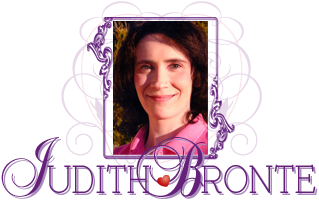 Back to Romantic Love Stories Homepage
Romantic Fiction
/
Read it for free online!

...continued from previous page

Be among the first to know
when I post new chapters, to new books!
Click Here

Keep up-to-date
on all the announcements and website news!
Subscribe today!
My policy is to follow the Golden Rule (Matthew 7:12); I hate spam too, and will never sell or give away your email address.
"Looks like they're going to have lunch with us," observed Abby, as she gathered their fishing gear.
Abby led the way back to her parents' house, while Jake followed from behind.
"Well, hello!" warmly greeted Warden Doyle, as the two came over to meet them. "I see you've been fly fishing! Good day for it! Jake," he exclaimed, "you're looking better than I've seen you in a long while!"
"Yes, Sir," said Jake, shaking his hand without being prompted. "How is Mrs. Doyle?"
"Very well, thank you," smiled the Warden, glancing at Abby and then back at Jake. "Henry [Sheriff Peterson] called me up, and said I should come. I'm told you and a certain young lady have big plans."
Jake's eyes dropped, and his smile quickly vanished.
"Are you going to be against me, too?" he asked the warden.
"Now, Jake," began Dr. Jacoby, "none of us are here
against
you. We're here to help decide what's best
for
you."
"That's right," agreed Sheriff Peterson. "Even if that decision may not be what you want to hear."
"Lunch is ready!" announced Izumi from the front door.
"Saved by the bell," smiled Abby. "We'll see you guys after lunch."
With that, she herded Jake off with her to the little yellow house.
"Aren't you going to eat with us?" called out John.
"So you can wear Jake down, over lunch?" laughed Abby. "I don't think so, Dad!"
The minute Jake reached the refuge of his little rented house, he dropped his fly rod onto the floor, and ran to the bathroom. Abby could hear him throwing up from the living room. When he reappeared, his face was white.
"Why don't you lay down on the couch while I fix lunch?" suggested Abby, going to the kitchen.
"They're not going to give their permission," commented Jake, stretching out on the couch.
"I have to confess that things are looking that way," replied Abby, taking two cans of mushroom soup from the cupboard, for there was no other food in the house. "I don't feel like soup, do you? Let's go out to eat," she suggested. "There's a great seafood restaurant near here. Come on, it'll be my treat!"
"But," hesitated Jake, who rarely went out in public, "what happens if I have a flashback in the restaurant?"
"Please, Jake?" begged Abby. "This could be the only good thing that happens all day!"
Jake looked into her deep blue eyes and couldn't say "no."
"We won't need to take the jeep," said Abby, as Jake got up from the couch. "We can easily walk the distance."
Since it was the noon hour, the restaurant was teeming with customers. Abby found a table near the window, and they ordered their lunch. Jake seemed uncomfortable, constantly shifting in his seat, and trying to avoid eye contact with the others.
"You'll like the fish here," said Abby, as she saw a waiter go past them with someone else's meal. "Everything on the menu was caught in the bay."
Just then, Abby recognized a face she knew, a few tables away from theirs.
"Oh, no," she groaned. "He saw me."
Jake looked over to see who she had referred to, and saw Tyler coming over to meet them.
"Abby," greeted Tyler, "is your family emergency over?"
continued on next page...