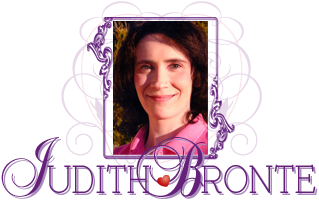 Back to Romantic Love Stories Homepage
Romantic Fiction
/
Read it for free online!


Be among the first to know
when I post new chapters, to new books!
Click Here

Keep up-to-date
on all the announcements and website news!
Subscribe today!
My policy is to follow the Golden Rule (Matthew 7:12); I hate spam too, and will never sell or give away your email address.
Chapter Thirteen
On Fire

"Deliver me out of the mire, and let me not sink: let me be delivered from them that hate me, and out of the deep waters."
~ Psalm 69:14 ~

zumi closed the front door, to find her mother pacing the floor.

Izumi was ready to give the answer John had told her to say, but Anna didn't ask any questions. Instead, she glared at her daughter, with an intense hatred that scared Izumi. She held on tightly to the card John had given her, as if her life depended on it.

"It's your fault," said Anna, twisting the pillow she held tightly in her arms. "I never had any trouble until the day you were born." Izumi froze. "Yoichi loved me," she stated firmly, pacing the floor once more, "until he saw you." Izumi sank to the floor, stunned by what her mother had just said.

Yoichi had, on several occasions, made advances toward Izumi that were unnatural for a father to feel for his daughter. Izumi had successfully discouraged him, however, by sleeping in front of the window, in the moonlight. Her father did not like the light, for it was to revealing. As long as she stayed there, she remained safe. Izumi had always thought it lucky that none of her father's attempts were successful. But as she sat on the floor, listening to her mother's wickedness, she realized that God had not forgotten her, even then. She opened her hand, and read the card that John had shoved into it, before sending her inside.

"He that loveth not knoweth not God; for God is love. ~ 1 John 4:8 ~", and "If God be for us, who can be against us? ~ Romans 8:31 ~" They were only a few of the many verses that John had crammed onto the card, but these two stood out from the rest. When Izumi turned the card over, it said, in bold letters, "COURAGE." A flood of peace rushed into Izumi's heart. She looked at her mother. It was time for her to speak. Anna was shocked to see her daughter get up from the floor, and look straight into her face.

"All my life, I have been fighting for your love. I thought I could not live without it. But, I was wrong. I have learned what true love is, and you have shown me what it is not. This family has never loved, for we have never known God. 'He that loveth not knoweth not God; for God is love,'" she quoted. "Yesterday, I asked God to never forget me. Today, I discovered that He never forgot, even before I became a Christian." Anna slapped Izumi when she heard the word "Christian." The slap stung her face, but Izumi was glad she had spoken when she did. When Anna saw that her daughter was no longer afraid of her, she began to gather their luggage.

Izumi quickly opened the front door, fleeing from the house as if it were on fire. She raced to John's home, praying he would be there. As she neared his gate, Izumi saw someone suddenly get up from the porch swing, causing it to rock violently. John appeared from the shadows, running to meet her at the gate. He quickly inspected her, making sure she was all right.

"Thank God," she heard him say, in a low voice. Before she could open her mouth, John had her by the hand. "I'm never letting you out of my sight, again!" Izumi smiled in amazement.

"Where are we going?" she asked, as he strode rapidly down the walk, dragging her behind.

"We're getting married," he stated, matter-of-factly. John suddenly swerved, facing Izumi. "Unless, you don't want to marry me. I can't offer you very much... except myself."

"I wouldn't marry you for anything less. Oh John, I love you so much," she whispered. "God knew what He was doing, when he brought us together." Izumi could read the consolation on John's face.

"I've always said you knew how to break my heart."

"Get used to it," teased Izumi, smiling through her tears. John quickly resumed his brisk walk, for the sooner they were married, the better.
"God setteth the solitary in families: He bringeth out those which are bound with chains: but the rebellious dwell in a dry land."
~ Psalm 68:6 ~
end of chapter