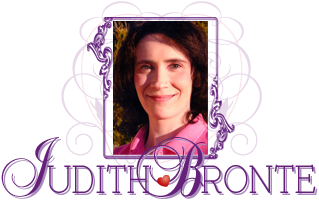 Back to Romantic Love Stories Homepage
Romantic Fiction
/
Read it for free online!

...continued from previous page

Be among the first to know
when I post new chapters, to new books!
Click Here

Keep up-to-date
on all the announcements and website news!
Subscribe today!
My policy is to follow the Golden Rule (Matthew 7:12); I hate spam too, and will never sell or give away your email address.
Izumi peeked out from her hiding place. He smiled the smile Izumi had remembered so well at the airport. "You see, God sent me out here, at two in the morning, to stop you. He KNEW you were lonely, and pulled me out of bed to prove it to you. As Christ said: 'Behold the fowls of the air: for they sow not, neither do they reap, nor gather into barns; yet your heavenly Father feedeth them. Are ye not much better than they?'" (Matthew 6:26)
Izumi was comforted by that thought, and wanted to tell John so, but she was still to shy to come out of hiding. John was content that the danger had been averted, for the moment. "You must promise me something, and I want to hear you say it. You must promise me never, ever, to attempt that again," he said sternly. John heard a muffled "I promise," come from her direction. "Speak louder," he half shouted, hoping to extract her head from the lap.
"I promise!" she exclaimed, forgetting to hide her face.
"That's more like it," said John, a bit more relieved. "You know, whenever you need help, you should ask God. I think He has proven to you that He can help, and is willing to help, if you will only ask. The Bible says: 'Ye have not, because ye ask not.' (James 4:2)" John continued, seeing the girl was listening. "But take care not to have sin in your heart, for 'If I regard iniquity in my heart, the Lord will not hear me' (Psalm 66:18). God is only obligated to hear the prayers of the righteous, and if I were you, I would make sure that group included me." John paused, "Would you like to become a Christian? It's the only way to stop something like this from ever happening again."
Growing concerned that he was going too fast for her, he decided to remain silent, and give her a chance to speak. She remained quiet for so long, that with a disappointed heart, he turned his eyes to the bay.
Gathering all the courage Izumi could muster, she asked, "If I became a Christian, would that mean God would have to listen, and answer, when I ask?" John, more relieved than his face showed, nodded his head, and looked at the small girl sitting beside him.
"Confess all known sins to God, right now, and ask Him for the Holy Spirit. Then, believe that He will keep His word, for 'God is not a man, that He should lie'" (Numbers 23:19). John paused, "Do you understand what I'm talking about?"
Izumi understood. She had heard Anna curse God time and again, for doing- or not doing- something she had ordered. If God did not hear her mother, because she had sin in her heart, then Izumi knew what sin was. "I understand more than you think I do," she responded. John smiled again, "That's a good sign," he thought. They bowed their heads, and with John's help, Izumi surrendered her life to Jesus.
When they had finished, John looked up, and noticed a bright- eyed face staring back. "Thank you, I feel much better," she said happily.
"If she feels this good, then she did understand what I was saying," thought John, more relieved than he was before.
"Look," he said, pointing to the horizon, "a new day, for a new beginning."
"A new day, a new beginning, and a new year," Izumi revised. John raised his eyebrows. "Is today your birthday?" he asked.
continued on next page...