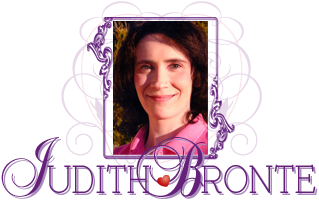 Back to Romantic Love Stories Homepage
Romantic Fiction
/
Read it for free online!

...continued from previous page

Be among the first to know
when I post new chapters, to new books!
Click Here

Keep up-to-date
on all the announcements and website news!
Subscribe today!
My policy is to follow the Golden Rule (Matthew 7:12); I hate spam too, and will never sell or give away your email address.
Suddenly, aware of what she had just said, Izumi nodded silently. Many times, when the special day arrived, Izumi had kept silent, for her mother had made it clear that she did not want to be reminded of "that day."
"How are you going to celebrate?" asked John, momentarily forgetting Izumi's hateful mother. However, Izumi's silence, soon reminded him. "This child breaks my heart," he thought to himself.
"Do you think your mother would miss you for a few hours today?"
Izumi looked up, wonderingly. "I don't think so."
"I'll come by your house at (glancing at his watch) eleven this afternoon. We'll go somewhere and celebrate your birthday, OK?" Izumi wanted to say something, but could not. No one had ever taken an interest in her birthday before. Up till now, she had always celebrated it by herself. The fact that she was alone on that day, of all days, always made her loneliness more acute than usual. Here was someone who wanted to spend "that day" with her! The thought was more than she was prepared to take. Burying her head in her lap, she began to cry once more.
John patted her on the head. "Poor kid." After ten minutes passed, and Izumi quieted down, John looked at his watch again. "You had better go home now... say, what is your name?" It had never occurred to him to ask, before now. Izumi giggled. She had been wondering when that question would occur to him. John smiled, for it was good to see her happy again. Izumi got up, brushing the sand from her uniform. She made a small bow, introducing herself.
"Watakushi no name wa, Izumi Mizukiyo desu." Covering her mouth with her hand, Izumi giggled to see John's puzzled expression. "I said, 'My name is Izumi Mizukiyo.'"
"Nice to meet you," he said, getting up, and brushing the sand off his blue jeans. "Your name is quite a mouthful. What does it mean?"
"'Izumi' means 'beautiful fountain' and 'Mizukiyo' means 'pure water.'" She was embarrassed, but he had asked. John looked into her face. The sun's morning light shone softly, illuminating her blue eyes.
"It suits you well," he said quietly, with a half smile. Izumi blushed. She was about to say "thank you", when he interrupted her thought. "You had better go home and get some sleep. Until eleven," he nodded in her direction, and abruptly walked away.
Izumi ran home, with a happy heart, hastily returning to the refuge of her room.
"Sing unto the LORD, O ye saints of His, and give thanks at the remembrance of His holiness. For His anger endureth but a moment; in His favour is life: weeping may endure for a night, but joy cometh in the morning."
~ Psalm 30:4-5 ~

"Unless the LORD had been my help, my soul had almost dwelt in silence."
~ Psalm 94:17 ~
end of chapter