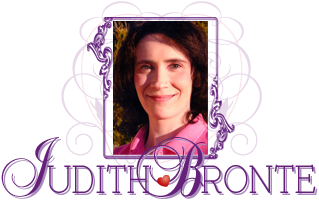 Back to Romantic Love Stories Homepage
Romantic Fiction
/
Read it for free online!

...continued from previous page

Be among the first to know
when I post new chapters, to new books!
Click Here

Keep up-to-date
on all the announcements and website news!
Subscribe today!
My policy is to follow the Golden Rule (Matthew 7:12); I hate spam too, and will never sell or give away your email address.
Now it was time to make the clapboards, long boards that would lay on top of the logs, overlapping each other until the entire roof could turn water. It was not an easy task, and Josiah set about felling more trees. The snow was coming down heavier now, and Josiah didn't stop for lunch when it came.
"I've got to git this roof finished," he explained, turning away Emma and her dried meat.
"The roof won't mean very much, if you won't be alive to use it," Emma replied, shoving his meal into his hand.
"What's the matter?" he scoffed. "Afeared you'll be stuck out here by yerself?"
Emma stiffened with indignation, but she held her tongue.
The trapper harrumphed, and then started in on his lunch. Since she had already brought the food, he might as well eat it.
The next day or two Josiah spent splitting logs to make clapboards for the roof. Then on the third day, he constructed his hurriedly made roof and weighted the clapboards in place with properly placed logs.
While the roof was being finished, Emma was inside the cabin arranging everything where she wanted. Unpacking the buffalo robe, she spread it by the fireplace, close enough to keep warm, but far enough to not be scorched by the heat. Though Josiah's skin wrapped packages were heavy, Emma managed to stack them safely inside the cabin.
During her trips in and out of the lodge, Emma noticed holes augured on the inside walls. Getting an idea, she went to find some sticks thick enough to poke into the holes to use as pegs. From the positioning of the pegs, Emma suspicioned they had been used for this purpose in the past. Here Emma planned to hang Josiah's powder horn when he wasn't wearing it, any spare clothing, and things that needed to be kept handy.
By the time Josiah went to the doorway to tell Emma that the roof was finished, he was surprised to find she had already moved in. Her progress pleased Josiah, but when he saw the buffalo robe laying on the dirt floor, just as though it were beside the campfire, he frowned disapprovingly.
The mountain man moved to his things stacked in the corner of the room, quickly locating what he was looking for. Emma watched as he unfolded three more buffalo robes of varying thicknesses, and then stacked them on top of each other to form a cushioned bed.
"I'm used to sleeping on the hard ground," Josiah informed Emma, "but I reckon you'll be a mite more comfortable with some padding beneath you." He cast her a quick glance before finishing the bed. "I'll be working on a corral next. I usually don't go to so much trouble fer my horses, but seeing as we're setting up house fer the winter, I might as well do it up proper." Josiah stepped back from the buffalo robes with satisfaction. "I'm thinking that'll be good, tonight. Maybe if you're comfortable, you won't whimper so much."
"I don't whimper!" Emma exclaimed indignantly.
"When I'm handling you, you whimper," Josiah insisted.
With a sigh, Emma looked away from her husband. "I'll have supper waiting for you, when you're hungry."
Giving an assenting grunt, Josiah grabbed his ax and his Hawken, and then headed outside to the horses.
Shutting the newly made door behind Josiah, Emma was glad for some peace and solitude in her new home. She set about laying a fire in the fireplace, and then arranging a small nook for herself in the far corner of the cabin. Emma took a few logs of split firewood and stacked them to make a small shelf that rested on the ground. On this she set her sewing box, the only earthly possession she had besides her father's shotgun. This was close to the window, so she could have good light to sew by during the day; Emma hoped Josiah would let her have this spot as her own.
continued on next page...