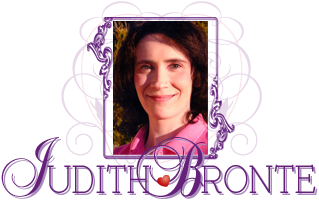 Back to Romantic Love Stories Homepage
Romantic Fiction
/
Read it for free online!

...continued from previous page

Be among the first to know
when I post new chapters, to new books!
Click Here

Keep up-to-date
on all the announcements and website news!
Subscribe today!
My policy is to follow the Golden Rule (Matthew 7:12); I hate spam too, and will never sell or give away your email address.
When Josiah returned that evening, he entered the warm cabin, shutting the door noisily behind him.
"Supper ready?" he asked.
Emma handed him his ration of jerky and the man stared at it with a dull sigh.
"I'm going hunting tomorrow," Josiah shook his head. "This here jerky is getting mighty tiresome."
"It's better than an empty belly," reminded Emma. "Even so, I will be glad for something else. This buffalo meat only gets tougher as it ages."
"People are the same way," chuckled Josiah, sitting down cross-legged by the fireplace to eat. He looked about the cabin, noticing for the first time how different everything felt. He had lived here before, but it had never felt like
this
. "You've bin busy," he muttered.
"I only started a fire, and tidied a few things," replied Emma.
Wondering what "things" she could have meant, Josiah anxiously looked over at his pile of belongings. He breathed a sigh of relief when he saw she hadn't opened anything without his permission. "I've got valuable pelts and trading goods in them skins."
"I haven't touched anything," she assured him.
"Good. See you don't." Josiah leaned back on his elbow to relax and finish his supper. He still couldn't shake the feeling that the cabin was somehow different than he remembered it. Whatever it was, he liked it.
Having already eaten, Emma went to bed while Josiah enjoyed the fire. It felt good to have four thick walls between her and the wilderness outside, and she cozied into the comfortable buffalo robes with relish.
"Thank you, God," she prayed in a hushed whisper.
Josiah turned his head to hear what Emma was saying. The man stewed in resentment when he understood Emma was thanking God for what he, Josiah Brown, had done. Who had brought her to this lodge, put a roof over her, and killed the buffalo she had just eaten?
"Mr. Brown?" Emma interrupted his brooding.
"What?" he barked tersely.
"Thank you for bringing me here."
Josiah noticed he was grinning.
Emma sighed happily. "It's lovely to have a home again."
"We're only here for the winter," he reminded her.
Emma was quiet.
"Don't be wishing fer things you can't have," warned Josiah. He stood up, stretching out with a loud yawn. "Reckon I'm coming to bed now."
continued on next page...