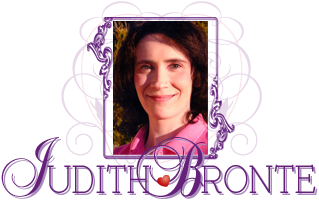 Back to Romantic Love Stories Homepage
Romantic Fiction
/
Read it for free online!

...continued from previous page

Be among the first to know
when I post new chapters, to new books!
Click Here

Keep up-to-date
on all the announcements and website news!
Subscribe today!
My policy is to follow the Golden Rule (Matthew 7:12); I hate spam too, and will never sell or give away your email address.
After they had eaten, Josiah collected his things and ladened Emma with as much as she could carry, for he had to keep one hand free for his Hawken. Without much ceremony, they left the Crows' camp, until Emma could no longer hear the laughter of the children as they played.
Josiah took the long way back to the cabin in case one of the Crows should follow to steal his remaining horses. Emma thought it unnecessary to take such a precaution, for the Crows had been friendly and she didn't think they deserved such distrust.
"When a man thinks he can steal," muttered Josiah, "he'll do just that." Dropping his things, Josiah told Emma to wait as he backtracked a distance to see if they were being followed.
"No one's coming," he announced a little while later.
They resumed their walk, as snow floated down from the clouded heavens. Josiah put his face into the prevailing winds. "Storm's coming," he predicted. "At least I have one less horse to feed this winter. I reckon three will do just fine, come spring."
The weather was turning icy when Emma finally saw the cabin up ahead. Snow was coming down heavily now, and she was eager to warm herself by the fireplace and rest her tired arms.
The cabin and corral were just as Josiah had left them, and he quickly went to see to the horses, so they would have water and feed for the coming storm.
When Josiah returned to the cabin, he groaned to see Emma settled before the fireplace with her Bible. "You aren't going to make me sorry I gave you that, are you?" He dropped the bar over the door and then placed his rifle on the pegs on the wall. "I hope you won't be reading, when you should be working."
"It's like meeting an old friend," Emma beamed at him with delight. "I no longer have my parents, but having this Bible, is a little like having them right here with me!"
With a harrumph, Josiah went to his things to examine the beaver skins he had just acquired. They were prime pelts, and he congratulated himself on such a fortunate trade. "Emma, put on yer new dress," he suddenly remembered.
"Now?" Emma didn't want to put down her Bible.
"Let's see it on you," he coaxed with authority. "Put it on."
With a sigh, Emma got to her feet. She pulled out the deerskin dress, looking it over closely for the first time. It was decorated with beads and a tasseled fringe, and the seams were expertly bound together with sinew. Warily glancing at Josiah, Emma proceeded to take off her dark blue one-piece dress. She was still modest with three petticoats, her corset and chemise, and was about to put on the skin dress when Josiah stopped her.
"What are you doing?" he chuckled.
"I'm putting on the dress," replied Emma, unsure why he was nearly laughing.
"Not over all them petticoats!" Josiah shook his head in amusement. "You've got to take everything off."
"I certainly will
not
!" exclaimed Emma. "Surely, you don't expect me to wear this without the proper undergarments!"
continued on next page...