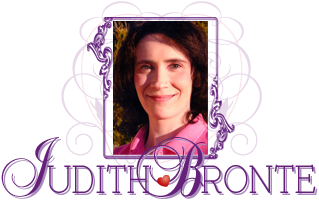 Back to Romantic Love Stories Homepage
Romantic Fiction
/
Read it for free online!

...continued from previous page

Be among the first to know
when I post new chapters, to new books!
Click Here

Keep up-to-date
on all the announcements and website news!
Subscribe today!
My policy is to follow the Golden Rule (Matthew 7:12); I hate spam too, and will never sell or give away your email address.
"You coming, Emma?"
She didn't respond, so Josiah raised his voice until she looked up from the open book.
"When I sleep, yer place is with me," he declared with a frown.
"Please," begged Emma, "just a little while longer?"
At the sight of those pleading brown eyes, Josiah felt something soften inside him. "I reckon I can wait," he nodded, taking off his shirt and then tossing it beside their bed. "If I'm asleep when you come, wake me." With a yawn, Josiah pulled up the blanket and closed his eyes.
Emma turned her attention back to the words before her. A passage from First Corinthians was keeping her busy, and she reread the words over and over to be sure of their meaning: "The woman which hath an husband that believeth not... if he be pleased to dwell with her, let her not leave him. For the unbelieving husband is sanctified by the wife..."
Deep in thought, Emma looked over at the man now asleep on the buffalo robes. He was a part of her, for the Bible had said they were one flesh. But what of love? Would God blame her for loving an unbelieving spouse? If God would, then surely He never would have said the woman in the Bible could stay with her husband.
This very subject had been a source of great concern for Emma, for she longed to return Josiah's embraces. While in his arms, she had wanted him, and even
he
had sensed this. Turning back to the Bible, Emma read the words once more, "The woman which hath an husband that believeth not..." Seeing the words before her eyes, Emma found a degree of confidence that she had lacked.
"God," she prayed, "I choose to follow Your will for my life, and I choose to give myself to the man You have chosen for me, in these circumstances which You've allowed. Help me to be a good witness to Mr. Brown, that he might see You in my words and actions, and that he might find the confidence to place his trust in You."
Ending her prayer, Emma opened her eyes and closed her Bible. The fire crackled as she looked over to the buffalo robe. She felt as though a large weight had been removed from her shoulders, and yet... Emma was strangely frightened.
Looking down at her deerskin dress, Emma laid aside her blanket shawl. Without making a noise, she crossed the room and then crawled onto the buffalo robes.
Josiah moaned as he felt a woman cuddling beside him. "It's about time you came to bed," he mumbled groggily. Placing a large hand on Emma's shoulder, he went back to sleep and was soon snoring.
Disappointed, Emma tried to sleep. Her news could wait until morning, though she didn't know if
she
could. Displaying more courage than Emma thought herself capable, she raised herself to Josiah's mouth. Emma stared at his lips for the longest time, trying to will herself to act.
With the instincts of a hunter who knows when he's being watched, Josiah's eyes popped open and he frowned at Emma. "Thought I felt someone watching me," he muttered. "What's wrong? Can't you sleep?"
"I have something to tell you," Emma timidly explained.
Josiah yawned, impatient to go back to sleep. "Hurry about it, then. I'm powerful tired."
continued on next page...