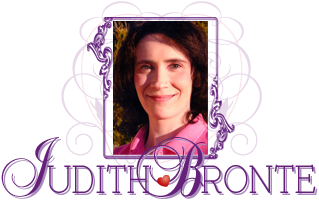 Back to Romantic Love Stories Homepage
Romantic Fiction
/
Read it for free online!

...continued from previous page

Be among the first to know
when I post new chapters, to new books!
Click Here

Keep up-to-date
on all the announcements and website news!
Subscribe today!
My policy is to follow the Golden Rule (Matthew 7:12); I hate spam too, and will never sell or give away your email address.
Pausing, Josiah looked at Emma over his plate. "You figure you love me?"
"I don't know," she admitted.
"It'd be best if you didn't," he advised, "for I'd only break yer heart. I'm a scoundrel, and yer knowing it."
"Men can change," she reasoned hopefully. "Even a man like you."
Josiah shook his head. "I'm doubting it." He polished off the last of his food, waiting for Emma to finish hers.
"I thought you were sick of me," remarked Emma, knowing what he was waiting for.
"I ain't made up my mind," he grinned. "I'll be sick of you, tomorrow."
It was still dark outside when Emma awoke the next day. Snuggling against Josiah's chest for more sleep, Emma heard the unmistakable sound of a sigh beneath her head.
"Are you awake?" yawned Emma, looking up to see Josiah staring into the fire still burning in the fireplace.
Josiah lightly dismissed her question. "I were just thinking."
Emma placed her head back on his chest, preparing to go to sleep, when she heard his voice urging her awake again.
"What is it?" she yawned sleepily.
"Did you really tussle me, because God said you could?" wondered Josiah.
Emma looked up at him in surprise. "What makes you ask that?"
"Do all I could, I wasn't able to coax a single kiss from you," reasoned Josiah. "You git a Bible, 'an suddenly, all this happens?"
"Do you really want me to answer," Emma proceeded warily, "or are you going to mock me if I tell you the truth?"
"I won't tease," he promised.
"I know to someone like you, it may be hard to understand," Emma explained, "but I want to live my life with an honest heart before God. That means doing, or not doing something, based upon my best understanding of the Word of God. Since I didn't have God's Word, I could only act upon my conscience."
"And?" prodded Josiah.
"I wanted you," confessed Emma, "but I couldn't see how such carnal reasoning could be any good. It wasn't until I saw God's Word, that I felt the liberty to hold you."
Josiah turned his head back to the fire. "You think too much of pleasing God. I can't see going to so much trouble, just to be sure yer making Him happy."
Emma was quiet.
continued on next page...