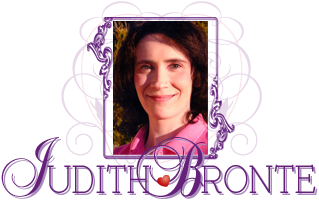 Back to Romantic Love Stories Homepage
Romantic Fiction
/
Read it for free online!

...continued from previous page

Be among the first to know
when I post new chapters, to new books!
Click Here

Keep up-to-date
on all the announcements and website news!
Subscribe today!
My policy is to follow the Golden Rule (Matthew 7:12); I hate spam too, and will never sell or give away your email address.
"Stop asking so many questions, Emma. I'll be back, when I'm back."
"Why are you so angry?" asked Emma.
"I ain't angry."
"You certainly sound it," said Emma, putting her Bible away.
Feeling the muscles in his jaw tighten, Josiah forced himself to ease off. "Don't wait lunch fer me. If I can't find game before sundown, I'll sleep in the valley." As Josiah placed his Hawken on the table, he heard Emma come up behind him. Two graceful arms wrapped around his chest, and he felt Emma rest her head against his back.
"Hurry home as soon as you can," she said in the gentle voice Josiah had come to love so much. "Don't stay away longer than you have to. I don't like sleeping alone, and neither do you."
Feeling a little playful, Josiah turned about in Emma's arms until they were face to face. "What are you meaning? I like having the buffalo robes all to myself."
A small knowing smile crept across Emma's lips. "Are you sure you have to go?"
"We need the food, afore we go through all our winter jerky."
Emma leaned against him, and Josiah heard her sigh wistfully. "God keep you safe, My Love."
A sense of helplessness coursed through Josiah, until he felt it encroach upon his very soul. At that moment, he would have done anything to make Emma happy. Anything. Even become a Christian. Drowning himself in her arms, Josiah kissed his wife until her embrace grew tighter.
Instead of feeling pleasure, however, Josiah felt trapped. More and more, his soul was clinging to Emma, and it disturbed him greatly.
Pushing Emma aside, he went to retrieve some jerky for his trip.
"Are you sure you're not angry?" asked Emma.
"Stop hovering over me like a mother hen, Emma! I said wasn't angry, so let me be before I change my mind." Josiah bundled some things into a heavy buffalo robe, and then bound it with sinew. To his annoyance, Mary came to watch him pack, keeping him in a disagreeable mood.
Josiah felt hedged in on every side, and needed some escape.
After receiving a long goodbye kiss from Emma, Josiah headed outside, glad for the freedom. Let the women have the lodge,
he
would have the mountains!
In Josiah's haste to get away from Emma and Mary, he could find no soft spot in his heart to be anything but glad that he was out on his own again. Even though it was only to go hunting, he wouldn't have to endure hearing another word about adultery, and how he was such a bad man. There would be no little girl with eyes so much like her mother's, and no guilt to continually fight against. Here, he could do as he pleased.
continued on next page...