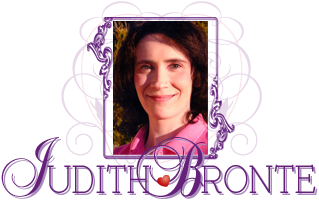 Back to Romantic Love Stories Homepage
Romantic Fiction
/
Read it for free online!

...continued from previous page

Be among the first to know
when I post new chapters, to new books!
Click Here

Keep up-to-date
on all the announcements and website news!
Subscribe today!
My policy is to follow the Golden Rule (Matthew 7:12); I hate spam too, and will never sell or give away your email address.
"Hush up," Josiah dismissed Mary's offer with a careless wave of his hand. When he saw Emma watching, he thought better of his actions. "Yer ma wouldn't allow it, and you'd only slow me up." Biting back resentment, Josiah added, "Thanks fer making the offer, though."
"When
will
you go hunting, again?" asked Emma, coming into the conversation with a marked note of sleepiness still in her voice.
His courage failing him, Josiah announced that he would leave after breakfast. He didn't want to wait around to see if Emma still accepted his lie, for things might look differently to her in the full light of day. Lies were easier to believe when bodies were close together, and the promise of intimacy was present.
Emma looked disappointed by his news, though Josiah could discern no distrust in her face. When she joined him and Mary for breakfast, she even kissed him before sitting down. Josiah thoughtfully finished his meal. Emma had believed him.
Even though his falsehood remained safe, Josiah ached to escape the cabin once more. With Emma sitting on one side, and Mary on the other, he felt like a trapped bear, anxious for the freedom of the wilderness. His soul gave him no peace, and Josiah knew he could find rest, if he could just leave this crowded lodge.
"I had hoped you could stay longer, before going hunting again," said Emma.
Distracted, Josiah grunted. What had she said? He hadn't been paying attention.
"I suppose we need the food, though."
Josiah felt Emma lean her head against his shoulder, her breakfast remaining untouched on her lap. He tore off a small bite, and then forced it into Emma's mouth. "You need yer strength, Emma."
"I'm not hungry."
"You look worn out," said Josiah.
"You're mostly to blame for that," Emma smiled wearily.
"Eat, Emma."
Sighing, Emma unenthusiastically chewed the jerky.
"Last night, you felt weak in my arms," said Josiah, his voice hushed even though Mary was sitting right there and could hear every word. "Are you sure nothing is ailing you?"
"Nothing that nine months won't solve," said Emma.
"What will happen in nine months?" asked Mary, her face peering at them curiously.
Josiah and Emma looked at each other. They had yet to speak to Mary of the baby. Emma was so early along, it would be easy for her to miscarry, and then they would have to explain the sad news to a five-year old.
continued on next page...