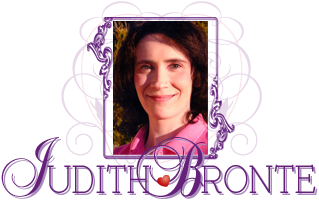 Back to Romantic Love Stories Homepage
Romantic Fiction
/
Read it for free online!

...continued from previous page

Be among the first to know
when I post new chapters, to new books!
Click Here

Keep up-to-date
on all the announcements and website news!
Subscribe today!
My policy is to follow the Golden Rule (Matthew 7:12); I hate spam too, and will never sell or give away your email address.
It was a heartfelt prayer of intercession, and it left Emma comforted. God was not untouched by her tears, and she knew it down to the very depths of her soul. Josiah had betrayed her, but God had not. God's loving attention was still present, and even as Emma fought against the temptation to despair, His grace held her up. If Josiah's soul were completely hopeless with no hope of ever being saved, then God would not have thrown her into Josiah's life the way He had. This thought gave Emma solace, and she clung to her faith in God's character.
Even so, stronger faith didn't stop the hurt in Emma's heart, and she let herself cry until she had no more strength for tears.
The morning after his revelation, Josiah was the first one awake. He remained in bed, waiting for Emma to stir. She had cried for most of the night, and he had been unable to get much sleep.
Before long, Mary sat up in bed and blinked at Josiah. The girl must've sensed something important was happening, for she remained absolutely still-- not even venturing from her bed to find breakfast.
Making up his mind that Emma had had enough rest, Josiah finally nudged his wife. "Time you got up, Emma."
Two swollen eyes fluttered open, and Josiah winced inwardly when he saw how exhausted she appeared. Her cheeks were tearstained, and her face showed great strain.
"I need more sleep," Emma said weakly. "Will you make sure Mary has breakfast?"
Josiah gave Emma a curt nod. He didn't want to show too much concern for Emma's present state, for that would be like an admission of guilt. Still, it was hard to admit she looked normal.
Emma closed her eyes, and Josiah lightly tucked the blanket up over her shoulders. He hoped things could get back to the way they were, before the Shoshones had come to these mountains.
Climbing out of bed, Josiah went to get some buffalo jerky for himself and Mary. The small girl sat with him before the fireplace, silent as a mouse. Her face held many questions, though she was too timid to ask.
"Yer ma and I had a fight," Josiah said a little defensively. "I ain't knowing yet, but it might not be over."
Swallowing her food, Mary stared at the ground thoughtfully. Her small shoulders heaved with a sigh.
"I reckon there won't be any lessons today," said Josiah. "You can keep busy on yer own, can't you?"
Mary solemnly nodded "yes."
It was Josiah's turn to sigh. His insides felt heavy. He had hoped to find relief by telling Emma about the Shoshone woman, but relief had yet to come. Why was this time so different? Hadn't he bought women before? After all, he was no youngster, struggling under the guilt of his first whore. At the memory, Josiah touched the eagle feather in his hair. Josiah's first feather had been given to him by his pa, as a symbol of Josiah's coming of age. This feather meant more to him, though, for it was Emma's.
Josiah waited all morning for Emma to wake up. Around the center of the day, she finally crawled out of bed, insisting she felt well enough to fix lunch.
continued on next page...