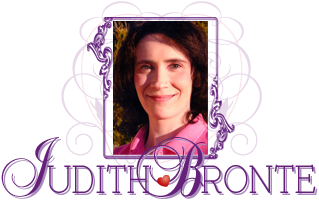 Back to Romantic Love Stories Homepage
Romantic Fiction
/
Read it for free online!

...continued from previous page

Be among the first to know
when I post new chapters, to new books!
Click Here

Keep up-to-date
on all the announcements and website news!
Subscribe today!
My policy is to follow the Golden Rule (Matthew 7:12); I hate spam too, and will never sell or give away your email address.
"You had another good night," she smiled, returning to her work.
"Are you nervous?" asked Jake, stepping inside and sitting down on the edge of her bed to watch.
"A little," shrugged Abby.
"Is that for the tournament?" he wondered, watching her labor over a delicate object with small feathers.
"No," explained Abby, "you have to use officially recognized flies for the tournament. I'm making this one especially for Dennis. I know I'm paying him, but he's sacrificed a lot to train me these past few weeks. Since he can't tie his own flies, I thought this would be a good way to say 'thank you.' What do you think?" she asked the young man, displaying the pattern before him. "Do you think he'll like it?"
Jake looked at it ignorantly. Fly fishing had mostly remained a mystery to him. Seeing the blank look on his face, Abby returned to her magnifying glass.
"You're the first guy I've ever been friends with, who didn't fly fish," she remarked, candidly.
"I'm sorry," he apologized.
"Don't be," answered Abby, looking up at her companion. "I like you, anyway."
Jake's boyishly handsome face broke into a wide grin that lasted all morning.
Dennis arrived just after breakfast, and he and Abby spent an hour checking over her fly fishing equipment in the living room, making sure everything was according to tournament regulations and in perfect readiness. (This was something that they would do throughout the day.) Trying to understand what the two were talking about, Jake patiently sat nearby and watched.
"Don't measure line by stripping it along your fly rod," he warned her. "It's not allowed. The only way you can measure the distance to your target, is by doing a few false casts and then letting it go at the right time. Remember, the idea is to test your ability to gauge distances while the fly is in the air, and not to measure it out using your rod as the ruler. But be careful, you can only have a set number of false casts in some events before you're penalized."
"I know," she nodded in understanding. "You've been over it with me a hundred times."
Just then, there was a knock on the front door. Jake answered it, and let John and Terry inside. The three men stood by, as Dennis continued.
"Don't be impatient to get to the next target," he said, making sure Abby was looking directly at him. "This is important, Abby. You can't retrieve your fly and move on to the next ring until the judge calls, 'Score.' You must wait, or you'll be demerited for an improper retrieve."
"I know," she sighed. "You've drilled it into me over and over."
"And you keep forgetting," insisted Dennis. "I mean it, Abby. You must be patient. I know the time will be running, but you must wait for the judge."
"I will," she assured her coach.
"Giving some last minute advice?" smiled John, as the two turned and noticed John and Terry in the room for the first time.
"I think I'd feel better if she were more nervous," answered Dennis.
"That's our Abby," laughed Terry, "Little Miss Confident!"
Abby smiled bravely, but knew in her heart that it wasn't true. Everyone was assuming that she was as confident as she appeared, simply because this was fly fishing. She had grown up with a fly rod in her hands and excelled at it. Terry, John, Izumi, and even Dennis, were expecting a lot of her, because she had displayed so much talent in the past.
As Izumi entered the house, Jake disappeared into Abby's room and returned with her favorite green baseball cap.
continued on next page...