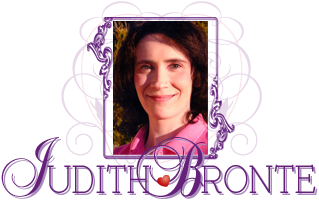 Back to Romantic Love Stories Homepage
Romantic Fiction
/
Read it for free online!


Be among the first to know
when I post new chapters, to new books!
Click Here

Keep up-to-date
on all the announcements and website news!
Subscribe today!
My policy is to follow the Golden Rule (Matthew 7:12); I hate spam too, and will never sell or give away your email address.
Chapter Thirteen
The Test of Courage

"Know ye not that they which run in a race run all, but one receiveth the prize? So run, that ye may obtain. And every man that striveth for the mastery is temperate in all things. Now they do it to obtain a corruptible crown; but we an incorruptible."
~ 1 Corinthians 9:24-25 ~

"And if a man also strive for masteries, yet is he not crowned, except he strive lawfully."
~ 2 Timothy 2:5 ~

he clutter in the baby nursery largely remained untouched, for John and Terry figured they could do all the assembly and preparations that it would require, after Izumi's bed rest had begun.

As July came to a close, everyone's attention shifted to the fly casting tournament that was to take place on the first Saturday of August. Dennis and Abby had put in hours of practice to prepare her for the events she would have to face, and Abby was struggling more and more to remain as calm as she could. This was the last tournament of the season, and if she failed to become a certified instructor, then it would mean having to wait until next year before she could try again. Even Dennis hadn't qualified on his first time out, and warned her of the possibility that it might not happen this year. But the fly casting instructor was slow to make very many statements like that, for he knew Abby was more talented than he had been at her age.

Friday night, Abby lay awake in bed, unable to sleep. Tomorrow would be her first real step toward a new career-- one which she hoped would enable her to make a living. It was a fairly modest aspiration, but nevertheless, a big one for Abby. She had turned down a comfortable life with Tyler, declined to further her education by attending a Christian college, postponed indefinitely her attempts at becoming a professional artist, and now was only left with the option of becoming a fly casting instructor.

"Tyler for Jake," she mused to herself, staring at the bedroom ceiling, lost in thought. "College for fly fishing. If my life becomes one big failure, I'm never going to hear the end of it!" With a soft groan, Abby rolled over onto her side. "And yet, this is the direction that God has led me," she thought.

While she lay there contemplating her future, Abby heard a low mumble coming from the baby monitor in Jake's room. She got up and went to check on her friend, only to find him sleeping peacefully. Seeing that it had been a false alarm, Abby returned to her bedroom and climbed into bed. If Jake could sleep through the night without incident, then anything was possible-- including her new career.

"'All things are possible to him that believeth,'" she prayed under her breath.

Abby shut her eyes and at last fell asleep. The chirp of crickets outside her window lasted well into the night, serenading the young woman with their courtship songs.

As the first rays of dawn shone through the curtains, Abby began to stir. Suddenly realizing what day it was, she hurried to dress herself and make her bed. Instead of going to the kitchen, Abby sat down at her fly tying table and read the Bible promises she had scrawled on the notes around her work area.

"Whatsoever thy hand findeth to do, do it with thy might," and a passage from Proverbs that read, "For the LORD giveth wisdom: out of His mouth cometh knowledge and understanding. He layeth up sound wisdom for the righteous."

After a heartfelt prayer to God, Abby set about to finish the dry fly she had been working on. It was to be a present for someone, and she wanted it to be special. Using a lighted magnifying glass, Abby worked over her gift, making sure to give careful attention to every detail.

"Today's the big day," she heard a man's voice say from behind her.

Abby looked up to see Jake standing in her bedroom doorway.
continued on next page...