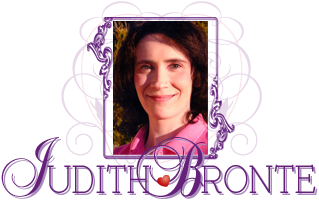 Back to Romantic Love Stories Homepage
Romantic Fiction
/
Read it for free online!

...continued from previous page

Be among the first to know
when I post new chapters, to new books!
Click Here

Keep up-to-date
on all the announcements and website news!
Subscribe today!
My policy is to follow the Golden Rule (Matthew 7:12); I hate spam too, and will never sell or give away your email address.
They stood in line at the checkout one last time, and then piled into their packed vehicles.
The night sky was dark and clear as they drove back to Three Mile Bay. Abby sipped the last of her soft drink, and glanced at Jake who was sitting quietly in the passenger seat.
"You did really well today," she encouraged him. "You're making progress, Jake."
"God's been helping me," he agreed.
"I guess what I'm trying to say," continued Abby, "is that I'm proud of you. Dad predicted that you wouldn't last one month, and here it is, nearing the end of July, and you're still here."
"I owe you a lot, Abby," acknowledged the grateful man.
"Just thank God it's working out," she replied. "We've had some bumpy times, but I think we'll make it all right."
Jake leaned his head back and quietly watched Abby. Then he closed his eyes and thought of the mural they would paint for the nursery.
"That's right," said Abby, "get some sleep. I'll wake you when we get home."
Headlights sped past the jeep, casting shadows of light and darkness across Jake's relaxed form in the passenger seat. Abby smiled warmly when she glanced over and saw how peaceful Jake looked. He was her responsibility, and even though it sometimes weighed heavily on her shoulders, God's faithfulness was carrying them through. For Abby, moments like this made all the hardship worthwhile.
A full moon reflected on Three Mile Bay, as the jeep came to a stop in front of the Johanneses' house.
"Wake up, Jake," she said, gently. "We're home."
Jake opened his eyes, and sat blinking until he realized where he was.
"We have to carry all this stuff to the nursery," Abby explained, as they got out of the car. "Then, you can go to bed."
The five spent several minutes unloading the three vehicles and carrying the baby supplies to Abby's old bedroom. The crib boxes were neatly stacked against one wall, while the highchairs, swings, triplet stroller, car seats, clothing, diapers, and all kinds of baby necessities were stacked in large mounds on the floor. When it was done, the room looked very cluttered.
"We have a lot of work to do," John smiled wearily, as he shut the nursery door. "Praise the Lord, tomorrow is Sunday!"
In the living room, John and Izumi thanked everyone for their help.
"We couldn't have done it without you guys," said John. "Not in a
single
day!"
"I'm glad we could help," smiled Jake, while Abby hugged her parents good night.
As the young couple walked across the way to their home, the large brilliant moon hanging over the bay stopped Jake in his tracks.
"God's really outdone Himself, tonight," he breathed in awe. "Abby, I never knew life could be like this."
"Yes, it's very nice," she yawned, sleepily. "Could you use the bathroom first, so I can take my bubble bath?"
"Sure," replied Jake, tearing himself away from the heavenly moonlight.
Abby gathered her nightgown and bathrobe and waited in the living room for Jake to finish with the bathroom. When he appeared, she shook her head in disapproval.
"You need some pajamas," sighed Abby, for Jake was in the habit of wearing his shirt and jeans to bed. "Sweet dreams," she nodded to him, before closing the bathroom door behind her.
"Good night, Abby."
The young man lingered for a moment, and then went to his bedroom. The moon shone through his window, casting a silvery hue on everything within its reach. With a prayer that only he and God could hear, Jake looked up at the heavens.

"The LORD is good to all: and His tender mercies are over all His works. All Thy works shall praise thee, O LORD; and Thy saints shall bless thee. They shall speak of the glory of Thy kingdom, and talk of Thy power; To make known to the sons of men His mighty acts, and the glorious majesty of His kingdom.

"Thy kingdom is an everlasting kingdom, and Thy dominion endureth throughout all generations. The LORD upholdeth all that fall, and raiseth up all those that be bowed down."
~ Psalms 145:9-14 ~
end of chapter