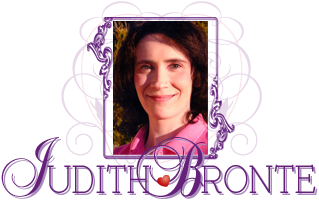 Back to Romantic Love Stories Homepage
Romantic Fiction
/
Read it for free online!

...continued from previous page

Be among the first to know
when I post new chapters, to new books!
Click Here

Keep up-to-date
on all the announcements and website news!
Subscribe today!
My policy is to follow the Golden Rule (Matthew 7:12); I hate spam too, and will never sell or give away your email address.
"I know," replied Abby, "but I never told him that I was in love. That's the difference. Can men really be so fickle?"
"I hope you're not waiting for me to answer that," smiled Jake, working his pencil across the drawing tablet. "Turn your head this way for a moment, Abby."
"Don't you ever get tired of sketching the same subject, over and over?" she sighed, checking the end of her line to be sure she hadn't lost the fly.
"Not so far," he muttered.
Abby flicked her line back and forth, in the fading light of the evening.
"Just look at that crescent moon," observed Jake, turning his eyes upward. "It's as if God made a thumbnail mark in the sky, and it punched through to the other side of heaven."
"Jake, you're a romantic!" laughed Abby, reeling in a little line.
The next morning was Wednesday, the day of the dinner party at the yacht club. When AJ got home from work, one waited until the last minute before getting ready, while the other disappeared into the bathroom and didn't come out for what Jake considered to be a very long time. When he finally heard the sound of Abby going to her room to finish getting ready, he quickly ducked into the bathroom to shower and shave. He needed very little time to get into his rented tuxedo. By the time he got out, Abby was ready and waiting in the living room.
"I thought you'd
never
finish in there," she teased him. Then Abby looked him over, and smiled in approval. "You look handsome, Jake."
"I look like a waiter," he replied flatly, smiling in spite of himself. "You don't look bad, though." It was all the compliment Jake allowed himself to make. Abby was beautiful-- more beautiful then he had ever seen her, so that the young man dared not to look at her for very long. "I couldn't tie this thing," he said, the black bow tie still in hand.
"Let me," said Abby, taking it from him. As she worked, she was aware of Jake's gaze upon her. Abby looked up at him and he quickly averted his eyes. "I'm almost done," she said, tugging at the ends of the finished bow and then straightening it. "Are you ready to go?" she asked.
"I have to take my meds, first," replied Jake, disappearing into the kitchen where his prescription medication was kept in the cupboard.
Abby picked up the jeep keys and Jake soon joined her outside. Across the way, Terry was washing his pickup truck. When Terry saw them, he waved as they got into the jeep.
"AJ's all dressed up, tonight!" he shouted with a laugh, knowing very well where they were off to.
It was a short drive to the yacht club-- much too short to suit Jake. He looked at this evening as something to be survived, and not enjoyed. The parking lot was filled with expensive cars and well dressed people. Jake felt like a fish out of water, but he didn't look it. His good looks were well-trimmed in a tuxedo, causing more than one person to do a double take.
At the clubhouse door, a man was stationed to ensure that only members and invited guests could get inside.
"We're Mr. and Mrs. Murphy," she told the man. "We were invited by Mr. Nelson."
The man nodded and let them by. Inside the clubhouse, old pictures lined the walls of the main room-- many of them photos of former members on board their yachts-- while wooden shelves displayed miniature boats in small glass bottles. For such an exclusive club, the building was surprisingly low key. While the chairs were well upholstered, the dimly polished wooden floor looked old and worn from decades of use.
People mingled while one or two waiters served the club members drinks on round trays. Abby scanned the room for anyone she knew, knowing beforehand that it wasn't very likely.
"Mrs. Abigail Murphy?" asked a man, approaching them. "I'm Jerry Nelson-- we spoke on the phone, Monday."
continued on next page...