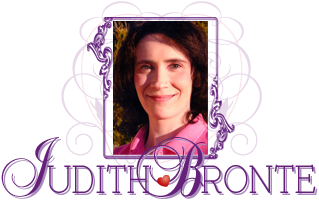 Back to Romantic Love Stories Homepage
Romantic Fiction
/
Read it for free online!

...continued from previous page

Be among the first to know
when I post new chapters, to new books!
Click Here

Keep up-to-date
on all the announcements and website news!
Subscribe today!
My policy is to follow the Golden Rule (Matthew 7:12); I hate spam too, and will never sell or give away your email address.
"How are you both fixed for money?" inquired John, looking to Jake for an answer.
"You'll have to ask Abby," deferred the young man. "She handles all the finances."
"Babies aren't cheap, Abby," warned John. "If you need money, all you have to do is let us know. I don't want you suffering in silence, only because you're too stubborn to ask for help."
"Thanks to you guys, Jake has a good paying winter job," answered Abby, optimistically, "and my job at the marina, though seasonal, is actually the best salary I've ever made. If we save as much as we can, I think we'll be all right. Mom, I
will
be glad for my old baby clothes, though. If it's a girl, it'll come in handy."
"What are you hoping for?" asked Terry, grinning at Jake. "Do you want a girl or a boy?"
The baby's gender was the furthest thing from Jake's mind. The young man felt as though it were someone else's life that he was looking at, and not his own.
After the party, AJ walked across the way back to their little yellow house.
"Mom said we should eat at their house," related Jake, "that way, I won't have to fix two separate meals."
"We should contribute to the grocery bill, then," replied Abby.
"That's what I said, but your parents refused to take our money," answered Jake. "You know how they are when it comes to their daughter."
"They did it for you, too," she argued.
"I'm just along for the ride," smiled Jake, with a shake of his head.
That night, when the two parted ways to their own bedrooms, Abby sensed that her friend was uneasy. She had done her best to act like nothing had changed, but now that Jake knew everything, it was harder to pretend. Before bed, Abby worked at her fly tying table, finishing a lure that she had promised one of her students.
"Are you going to tell Dr. Jacoby, or do you want me to?" asked Jake, standing in her bedroom doorway.
"It's gallant of you to offer," replied Abby, turning in her chair to face Jake, "but I'll take responsibility for telling him." It was then, that Abby noticed Jake was standing outside her room, in the hall. In the past, it had been his custom to sit on her bed and sketch, while she worked. Things had changed from the "old" days, and it pained her to see it.
"Good night," he said, abruptly retreating to the security of his room.
Later that night, Abby was startled out of her sleep by the baby monitor on her nightstand.
"I'm coming, Jake," she breathed, hurrying down the hall to his room. However, when she got to his door, she discovered that it was locked. Inside, she could hear Jake's flashback steadily becoming worse. "Hold on!" she cried, racing to her room to find the bundle of house keys that John had given her when she moved in. Abby grabbed the keys and ran back to Jake's room, trying one key after another until the door finally opened.
On the bed, Jake was writhing in fits of delirium, his fists clutching the bed sheets beneath him.
"I'm here," said Abby, rushing to his side. "Jake, wake up. You're having a bad dream." The young man continued his invisible struggle, until at last, Abby was able to persuade him to open his eyes. Jake's face was wet with perspiration, and his breathing continued to come in big gulps. He stared intently at Abby, his fists still clenched. "Calm down," she directed him, using a clean handkerchief in the pocket of her robe to dry his face. At the touch of the cloth, Jake flinched. "It's all right," she soothed him, "I'm not touching you. See?" Jake closed his eyes and turned onto his side, crouching into a fetal position. Abby couldn't help comparing him to a child who had just endured a nightmare, and now only wanted to be comforted.
"It was so real," he breathed heavily, his frame still shuddering.
continued on next page...