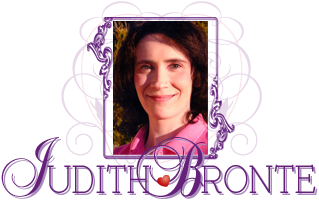 Back to Romantic Love Stories Homepage
Romantic Fiction
/
Read it for free online!

...continued from previous page

Be among the first to know
when I post new chapters, to new books!
Click Here

Keep up-to-date
on all the announcements and website news!
Subscribe today!
My policy is to follow the Golden Rule (Matthew 7:12); I hate spam too, and will never sell or give away your email address.
"He wanted me so much, Mom," she replied softly. "I could feel it in his touch. I never knew it could be like that. It was as if we were one person, and not two anymore."
Jake closed his eyes, his heart wincing in agony as he heard those words. He desperately prayed that Abby would be able to put that night behind her. As Izumi hugged her daughter once more, she glimpsed the look of pain on Jake's face as he sat quietly on the floor against the wall.
"I'm so happy, Mom," contentedly sighed the young woman.
When the men arrived back from the restaurant, they brought the food straight into the bedroom, so Izumi could eat with everyone else. John pulled out a breakfast tray he and Izumi had been sharing meals on, and carefully set out her food. Terry sat down next to Jake on the floor, while Abby remained on the bed near her mother.
"There's not enough napkins," declared Terry, upon discovering that they were one short.
"I'll get it," volunteered Jake, quickly standing up to leave.
"This place makes the best cordon bleu in the world," remarked John, preparing to say a prayer before eating.
"Did you get enough croutons on your salad, Izzy?" asked Terry. "I think the chef gave me all of them."
Izumi, however, didn't hear what Terry had just asked. The minutes were ticking by and Jake hadn't returned. The mother saw her daughter's apprehensive face and wondered if it could be possible that Jake had left for good.
"Where's the new father?" laughed John. "We can't start without him!"
Unable to bear it a minute longer, Abby jumped up and went to the kitchen, praying that he would be there-- but he wasn't. With a lump in her throat, Abby started for the living room to go home and see if he was there. Just then, the front door opened, and Jake walked in, carrying napkins in one hand, and a case of soft drinks in the other.
"I thought we could make a contribution to the party," he smiled, holding up the cold drinks. "I hope they didn't wait up for me. Are you okay?" inquired Jake, just noticing that she looked shaken.
"I'm fine," she replied, trying to steady her nerves.
"Are you sure?" he asked. "Do you want me to get your Dad? or maybe Terry?"
"Go on to the party," refused Abby. "I'll be there in a minute."
"Okay," Jake said slowly. He walked down the hall and turned to watch her for a minute before disappearing into the bedroom.
"God," prayed Abby under her breath, "please, don't let him leave." Abby knew Jake would help support the baby. She wasn't afraid of that. He had given his word, and she knew he would keep it. But, she also realized that he could leave the house, and live elsewhere, if he thought he was causing her pain. Abby shuddered as she remembered the words she had told her mother, in his presence. "I can't let that happen, again," she rebuked herself. "He might take something the wrong way."
When Abby went to the bedroom, Jake was passing around extra napkins and cans of soft drinks.
"There you are, Abby!" exclaimed John. "Now that everyone's here, we can say grace!" Everyone joined hands, (except Abby and Jake), and bowed their heads while John asked for God's blessing on their ever-growing family. "'Children are an heritage of the LORD,'" quoted John, "'and the fruit of the womb is His reward. As arrows are in the hand of a mighty man; so are children of the youth. Happy is the man that hath his quiver full of them: they shall not be ashamed, but they shall speak with the enemies in the gate.'" (Psalm 127:3-5)
"Amen," said everyone in unison, as the prayer ended.
"I still have a few of your old baby things," Izumi told her daughter, as she unwrapped a plastic fork before starting in on her salad. "Most of it is pink though, so it won't do you much good if it's a boy."
continued on next page...