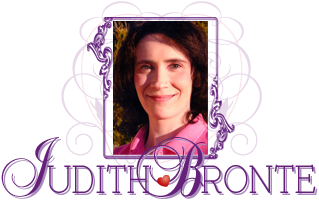 Back to Romantic Love Stories Homepage
Romantic Fiction
/
Read it for free online!

...continued from previous page

Be among the first to know
when I post new chapters, to new books!
Click Here

Keep up-to-date
on all the announcements and website news!
Subscribe today!
My policy is to follow the Golden Rule (Matthew 7:12); I hate spam too, and will never sell or give away your email address.
Thankful that the man had gone, Abby ran to Jake's side to see if he was all right.
"Don't touch me, Abby!" warned Jake, his chest still heaving with adrenaline. "Back off! Just back off!"
Stunned, Abby took a few steps back, unsure what she should do.
"What was all that about?" asked John, arriving on the scene seconds after his daughter. "What did he want, Jake?"
Jake ran his hands through his loose brown hair and stared at the metal box on the ground.
"He wanted to give me my inheritance," muttered Jake, his eyes beginning to well up with tears. Dropping to his knees, Jake opened the box. To Abby's surprise, it was filled with photos. Curious, she stepped forward and bent over its contents to get a closer look. Realizing that there was only one way to satisfy her growing curiosity, Jake picked up a picture and shoved it into her hand, his eyes avoiding her questioning gaze.
Abby looked at the photo and gasped in shock. It was of a small naked boy lying on a bed, his arms and legs in a sexually suggestive pose. It was Jake. The look of resignation on the sweet child's face, made Abby break down into tears.
"Do you want to see the others?" he asked, his voice still biting with anger.
"No," she sobbed, "no more! Please, no more!"
The picture fell from her hand and fluttered to the ground, while John and Terry watched in silence.
"That's my inheritance!" exclaimed Jake, slamming the lid shut with a loud thud.
"How could your uncle do that to you?" she cried in horror.
"You think Uncle Eric took those?" retorted Jake, his brown eyes flashing at her. "That was my
father's
handiwork, Abby!"
Unable to hear any more, Abby covered her mouth in horror and ran to John, who immediately hugged his little girl. The sound of her heart-wrenching sobs filled Jake's ears. Suddenly, Jake realized how much he had frightened his friend.
"I-- I didn't mean to scare her," he apologized to John, as Abby continued to cry into his arms.
"I know you didn't, Son," replied her father.
"Abby?" asked Jake, reaching out to touch her hair but quickly withdrawing it. "I'm sorry. I'll burn the pictures-- you won't ever have to see a single one of them again. I-- I promise."
"I'll help you," offered Terry.
"Abby, please say something," begged Jake.
The young woman gathered her courage and slowly released herself from her father's safe arms. She felt ridiculous for behaving the way she had. She knew that Jake's father had done all kinds of terrible things to his son, but she had never seen it with her own eyes. The helpless child in the photo had changed that. Realizing that she wasn't as hardened to it all as she had previously thought, Abby quickly became grateful to Jake for shielding her from his testimony that day.
"I'm all right," she assured him, drying her eyes with a clean handkerchief. "Let's go home."
Terry picked up the metal box, and slid it into the back of the jeep. Unwilling to let Abby drive while she was still trying to keep from crying, John drove, his daughter sitting in the passenger seat beside him. Terry sat in the back with Jake, who was silently reproving himself for frightening his dear friend the way he had.
When they reached home, Terry got out the large copper basin firepit and set it up on the beach. Jake opened the metal box and dumped his inheritance into the firepit and doused the photos with lighter fluid. The young man took out a match and looked up at Abby, who was watching a few feet away with her father.
"Do it," she said, brushing a stray tear from her cheek.
Jake lit the match and tossed it onto the photos. Immediately, the contents of the firepit were engulfed in flames. With a heavy heart, the ex-convict stared into the fire, watching the flames consume the past that his uncle had said was his inheritance.
As the smoke ascended into the clear blue sky, Abby stepped forward and took her place beside Jake.
"Uncle Eric was wrong," Abby told him gently. "
God
is your inheritance, Jake." As the flames turned the pictures into black and gray ash, she quoted Psalm, chapter thirty-three, verse twelve: "'Blessed is the... people whom [God] hath chosen for His own inheritance.'"
Jake smiled gratefully into the face of his beautiful friend and silently thanked God, Who had chosen him to be a part of this new family.

"I [Jake] looked on my right hand, and beheld, but there was no man that would know me: refuge failed me; no man cared for my soul. I cried unto Thee, O LORD: I said, Thou art my refuge and my portion in the land of the living. Attend unto my cry; for I am brought very low: deliver me from my persecutors; for they are stronger than I. Bring my soul out of prison, that I may praise Thy name: the righteous shall compass me about; for Thou shalt deal bountifully with me."
~ Psalm 142: 4-7 ~

"God hath heard me; He hath attended to the voice of my prayer. Blessed be God, which hath not turned away my prayer, nor His mercy from me."
~ Psalm 66:19, 20 ~

"For Thou, O God, hast heard my vows: Thou hast given me the heritage of those that fear Thy name."
~ Psalm 61:5 ~
end of chapter