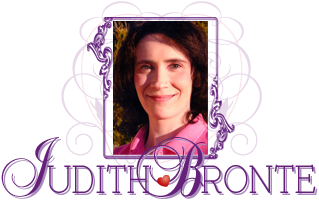 Back to Romantic Love Stories Homepage
Romantic Fiction
/
Read it for free online!

...continued from previous page

Be among the first to know
when I post new chapters, to new books!
Click Here

Keep up-to-date
on all the announcements and website news!
Subscribe today!
My policy is to follow the Golden Rule (Matthew 7:12); I hate spam too, and will never sell or give away your email address.
"Remember First Corinthians ten, verse thirteen?" he continued, seeing that Abby was listening. "'There hath no temptation taken you but such as is common to man: but God is faithful, Who will not suffer you to be tempted above that ye are able; but will with the temptation also make a way to escape, that ye may be able to bear it.' Did you hear that, Abby? God is faithful. You must hold on to that. Nothing in this life is certain, except God's faithfulness. I don't know what the Lord has planned for you and Jake, or why He's allowing this to happen, but I do know this: it WILL work out for your good. Romans chapter eight, verse twenty-eight comes to mind: 'And we know that ALL THINGS work together for good to them that love God, to them who are the called according to His purpose.' All things, Abby-- all things."
Abby nodded her head in agreement, and readily accepted the hugs her family offered. By the time she left her parents' house a few hours later, the moon had set over Three Mile Bay, casting its silvery hues on everything it touched. Abby walked onto the beach and sat on the sand while the cold winds created whitecaps on the water in the distance.
"Lord," she prayed out loud, the tears once more streaming down her cheeks, "I don't see any possible good that can come from this situation, but I'm putting my faith in Your mercy; I don't know why You're letting this happen to Jake, but I'm placing my hope in Your all knowing wisdom; I don't know how Jake is going to pull through this, but I do know You are faithful. Help me, God!" she cried. "Help me to have faith! Help me to be the person Jake needs me to be, and the person You want me to be! Please, get him through this! Don't let him give up hope!"
The little yellow house never seemed more empty than it did that night. Abby curled up in her bed, struggling not to think about the fact that Jake wasn't in his room down the hall. The silent baby monitor stood on her nightstand, a painful reminder that where Jake was, she couldn't come to help. He could no longer awaken from the horror of his flashbacks, because, this time, his horror would be real. Abby fought to keep these thoughts pushed down, and rolled over onto her other side.
The house was so still! As she lay in her bed, Abby felt desperately alone. She was beginning to wish that she had taken up her parents' offer to let her move back. As despair slowly began to swallow her heart, Abby suddenly remembered the lifeline of promises that John had thrown to her earlier that night. "God is faithful," and "all things work together for good," resounded in her ears, and echoed in her heart. Soon, the despair parted, and Abby once again felt the comfort of the Holy Spirit, as she actively placed her faith in God's word. How true is Acts, chapter fourteen, verse twenty-two! "We must through much tribulation enter into the kingdom of God."
When the sun finally pushed up over the western horizon, Abby awakened from her sleep.
"Will he call today?" she wondered to herself. "Please, God, let him call!"
Abby went to her parents' home, and entered the kitchen where Terry was preparing breakfast.
"Has he called here?" she asked.
"No, sorry," replied Terry. "If he does call again, do you think it will be this number, or yours?"
"What do you mean, 'if'?" she replied. "He'll call. The list of people he can turn to is pretty short. When he
does
call, I'm not sure it will be to talk to me, though."
Just then, the Johanneses' phone rang. Abby quickly snatched up the receiver, only to find that it was Dr. Jacoby.
"When you didn't pick up at your house," said the therapist, "I figured you were at your parents'. Sheriff Peterson informed me of what happened yesterday. Has Jake attempted to make any contact with you?"
"He called my Dad, but hung up soon after I came to the phone," replied Abby. "Jake told me to forget about him until it's all over-- I believe those were his exact words. Then he thanked me for being his friend. Dr. Jacoby, I think he's being abused again."
"Will you be going to work, today?" asked the doctor, suddenly seeming to change the subject.
"I haven't called in yet, but I want to," answered the young woman. "Jake might try to contact Dad again, and I want to be here if he does."
"May I come down there and talk to you?" requested Dr. Jacoby. "It's about Jake."
continued on next page...