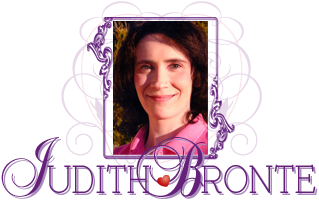 Back to Romantic Love Stories Homepage
Romantic Fiction
/
Read it for free online!


Be among the first to know
when I post new chapters, to new books!
Click Here

Keep up-to-date
on all the announcements and website news!
Subscribe today!
My policy is to follow the Golden Rule (Matthew 7:12); I hate spam too, and will never sell or give away your email address.
Chapter Nineteen
Wings of a Dove

"My heart is sore pained within me: and the terrors of death are fallen upon me. Fearfulness and trembling are come upon me, and horror hath overwhelmed me. And I said, Oh that I had wings like a dove! for then would I fly away, and be at rest."
~ Psalm 55:4-6 ~

fter Abby had talked to Jake on the telephone at Dr. Jacoby's place, John and Terry took her home. Even though everyone was dying of curiosity, none of the people who had gathered that day for the call, had enough boldness to ask what had been said. As John guided Abby's distraught, tear streaked face through the living room and back out to the car, no one needed to be told that she and Jake were having a difficult time.

Dr. Jacoby, whose job it was to see to both Abby and Jake, did manage one question to the young woman as John, Abby, and Terry were getting into the vehicle to drive home.

"Did Jake promise to speak with you again?" was the one burning question the therapist needed to know.

Abby nodded "yes."

Looking very much relieved, Dr. Jacoby returned to the others as the car pulled away.

After the short drive home, Abby got out of her father's vehicle and gently leaned into the cool breeze coming off Three Mile Bay. Summer was gradually giving way to Autumn, and she could feel it in the air. How much she had changed during these past few months! June had brought Jake to their small community; by July, Abby had befriended him, and they married; August had unexpectedly conceived the baby still forming in her womb; but, September was proving to be the hardest month of all in their short, three and a half month relationship. September had taken Jake from their little yellow house, and carried him away to a world that was foreign to Abby.

As she breathed in the early evening air, a strangely happy feeling crept into her heart. She remembered the sound of Jake's earnest voice when he told her, "I love you." I love you. Abby marveled at the power those three small words had on her heart! Even through the pain, she was remarkably happy! How could this be?

Deep in thought, Abby walked onto the beach while John and Terry watched from the distance.

"Should I go get her?" wondered Terry.

"No," replied John, shaking his head. "Let her alone for now. As much as we want to help, some things she has to work out for herself."

"What do you think Jake told her?" mused Terry, as they went inside to tell Izumi what little they knew.

Abby sat on the end of the dock and stared out over the water, the sky overhead graduating into soft hues of twilight. It was actually true-- she deeply loved the man that she had married in name only. Love hadn't come at first sight, nor had it come with the one night they shared together in bed. No, love had come more gradually than just one event or tender look; as Abby grew to understand Jake better, the greater her admiration of his character had drawn her to him.

No matter how diligently they had tried to keep love from their friendship, love had refused to be denied. With those three, small, still words, Abby felt closer to Jake than she ever had before. This was no cardboard love, but one being tried in the furnace of affliction. Abby only prayed that she would have the strength to withstand it.

Later that night, Abby confided in her mother. Both ladies spoke in hushes so the men in the living room wouldn't overhear, though Abby knew whatever she told her mom would be passed on to her father, and through him, to Terry.
continued on next page...