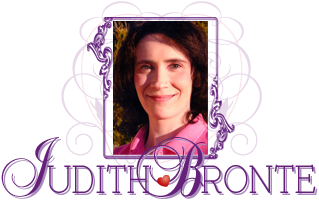 Back to Romantic Love Stories Homepage
Romantic Fiction
/
Read it for free online!


Be among the first to know
when I post new chapters, to new books!
Click Here

Keep up-to-date
on all the announcements and website news!
Subscribe today!
My policy is to follow the Golden Rule (Matthew 7:12); I hate spam too, and will never sell or give away your email address.
Chapter Twenty
Tears and Blessings

"Be of good courage, and He shall strengthen your heart, all ye that hope in the LORD."
~ Psalm 31:24 ~

hen Abby finally regained consciousness, she found herself on a hospital bed for the second time that day.

"You had quite a spill, young lady!" exclaimed Dick, as John hovered nearby with the other men. Abby winced as a nurse parted the young woman's hair with her fingers to get a good look at the scalp.

"Your skin's not broken," announced the nurse, "but you're going to have a good bump on your head for awhile."

"Are you feeling any better, Sweetheart?" asked John, stepping forward after the nurse had left.

"I think so," whimpered Abby, a little embarrassed that she had received such good news in this fashion.

"You should have seen yourself, Abby!" grinned Terry. "The second you realized what was going on, you became as stiff as a board and keeled right over! It was like watching a tree toppling over-- timber!" At this, Dick and Casey chuckled good-naturedly. After all the hard things that Jake had had to endure behind prison bars, he was actually going to be set free!

"Is it really true, Dad?" asked Abby, still a little dazed.

"It's true," he smiled, hugging his daughter in joy. "Praise God, it's true!"

It was too much. Hiding her face in her father's strong arms, Abby wept. Terry brushed away some tears of his own, and led Dick and Casey into the hospital hallway, so his adopted niece could recover in privacy.

"Abby's had a lot to endure," sighed Dick, sympathetically. "At least, the boy's getting out. We can thank God for that!"

"Amen," agreed Terry. "What happened, Dick? Why are they letting Jake go now? What happened to cause this change?"

"Governor Smith didn't actually come right out and say it," explained Dick, "but I think he was embarrassed that the star witness for the prisoner abuse hearing was beaten and raped by an inmate serving three life sentences, after he had testified against the penitentiary. Did you know that he's HIV positive?"

"Who, Jake?" asked Terry, wide-eyed with horror.

"No, the inmate," explained Dick. "What's his name again? It's on the tip of my tongue..."

"You mean, Alex Walters," finished Casey, folding his arms in disgust, for up until now, he had only thought it was rumor. "So it's true, then. They really did put Jake in there with that monster."

"Alex Walters?" breathed Terry in dread. "You mean the man everyone called the Bayside Rapist-- that Alex Walters?"

Many years before Abby was even born, much of Upstate New York had been plagued by a serial killer who had been nicknamed by the media as the "Bayside Rapist," because he left his lifeless victims floating in Henderson Bay, which was just south of Three Mile Bay. The brutality of this individual had captivated the newspaper headlines for five months, until Alex Walters was caught attempting to assault a woman in her own bed. She was only saved by her husband, who had just arrived home from a late night at the office. Alex Walters was sentenced to three consecutive life terms in prison, without the possibility of parole. Terry hadn't heard Alex Walters' name in years... until now.
continued on next page...