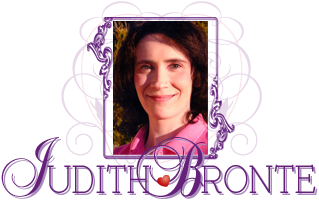 Back to Romantic Love Stories Homepage
Romantic Fiction
/
Read it for free online!

...continued from previous page

Be among the first to know
when I post new chapters, to new books!
Click Here

Keep up-to-date
on all the announcements and website news!
Subscribe today!
My policy is to follow the Golden Rule (Matthew 7:12); I hate spam too, and will never sell or give away your email address.
"Are you able to make a phone call every day?" she asked, hoping against hope that he wouldn't forbid this form of contact, as well.
"Yes, I can call you," he sniffed, fighting to subdue his emotions, for he knew they only had a limited time in which to talk, before their call would automatically be terminated. "I can't make any promises that I can get to the phone, though."
"If I come home from work on time, could you call me every day at five-thirty?" asked Abby.
"Yes, I could do that," replied Jake, drying his eyes on the sleeve of the orange clothing he had been issued. "But, you have an appointment with Dr. Jacoby on Tuesdays at five-thirty."
"You let me worry about that," said Abby. "It's a date, then. I'll be waiting by the phone at our home, at five-thirty. If you're able to, call me. You don't have to tell me anything that you don't want to, but if you need to tell me something-- anything-- I'll listen. I love you. Remember that, Jake. Nothing those animals can make you do, will ever change that."
"I'll remember," he sobbed, breaking down once more. "Oh, Abby! I wish I could come home!"
"So do I, Jake," she replied, the tears quickly returning to her eyes. "You'd probably still be sleeping in your own room, though!"
"I know," he wept, "but at least I could be closer to you than I am right now."
"As long as you love me," replied Abby, "then you'll always carry me in your heart. Two people can't get any closer to each other than that."
Just then, a recorded message announced that their time was over, giving them five minutes to hang up before terminating their call.
"I have to go," Jake announced, his voice sounding much more hopeful than at the first. "Do you really love me, Abby?"
"I really do," she answered. "And I'll repeat it as often as you need me to."
"Please, pray for me," requested Jake.
As he said these words, the phone went dead.
Outside the office, John could hear Abby's weeping become louder. Unable to remain where he was any longer, John hurriedly opened the door and embraced his heartsick daughter.
"It's all right, Sweetheart," he tried to soothe her. "Daddy's here."

"Blessed be God... Who comforteth us in all our tribulation, that we may be able to comfort them [Jake] which are in any trouble, by the comfort wherewith we ourselves are comforted of God."
~ 2 Corinthians 1:3, 4 ~

"Comfort him [Jake], lest perhaps such a one should be swallowed up with overmuch sorrow. Wherefore I beseech you that ye [Abby] would confirm your love toward him."
~ 2 Corinthians 2:7, 8 ~
end of chapter