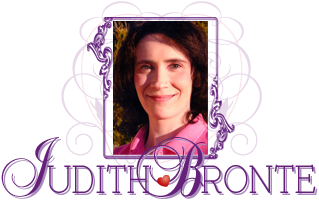 Back to Romantic Love Stories Homepage
Romantic Fiction
/
Read it for free online!

...continued from previous page

Be among the first to know
when I post new chapters, to new books!
Click Here

Keep up-to-date
on all the announcements and website news!
Subscribe today!
My policy is to follow the Golden Rule (Matthew 7:12); I hate spam too, and will never sell or give away your email address.
"Jake?" she asked, sitting down in the big leather chair behind Dr. Jacoby's desk, "it's me, Abby."
"Hi, Abby," he answered in a low, quiet voice.
"You really scared me, yesterday," she began. "It sounded as though you were trying to say good-bye to me, Jake."
"I was," he replied. "You're better off without me, Abby. I don't want to let you go, but I have to. It wouldn't be fair of me to drag you through this. I have seven years of my sentence left to serve, so do yourself a favor, and forget about me."
"I caught a smallmouth bass, today," she interjected. "The fish had completely swallowed the fly, and it caught in its stomach. We call it being 'gut hooked.' The thing is, once a fish is gut hooked, you can't remove the hook without killing it. There's no catch and release for a fish like that, even if you wanted to."
"Okay," he hesitated, wondering what had prompted this bit of information.
"Jake, I'm gut hooked," she confessed. "If you release me, my body may not die, but my heart will."
"Abby, please don't do this," he begged, suddenly understanding where this discussion was leading.
"I have to," replied the young woman, wiping away the tears that were coming to her eyes. "Jake, I love you."
"Don't say that," he resisted. "You didn't mean it. Tell me you didn't mean it."
"I can't, because it's true!" cried Abby. "I love you!"
"Stop saying that!" he pleaded, his voice on the brink of tears. "Can't you see that I'm doing what's best for you?"
"Jake," she wept, "the only thing that's best for me, is
you
. Please, don't turn me away!"
"Do you know..." he hesitated, "do you know what happened to me, today?" Abby could hear the pain in his voice, as he struggled to form the words. "Three of them held me down, and they took turns."
"I still love you," she cried.
"Why?" asked Jake, his voice melting into tears. "How can you possibly love me after knowing that?"
"You had no choice," Abby reminded him, trying to contain her weeping long enough to get the words out. "All you did was survive. There's no shame in that."
By now, Jake couldn't speak as he uncontrollably sobbed into the telephone. The recorded message that Abby heard yesterday, once again announced that their conversation could be monitored.
"I love you, too," he finally managed to say.
"I never thought those words would sound so good," she confessed with a tear streaked smile. "Jake, I need you to make me a promise. Never give up hope. Whatever happens, always remember that God loves you. I love you, too. Promise me, promise me you'll never give up."
"I promise," he cried. He was weeping so loudly, that Abby could barely hear his voice over the telephone.
"Just breathe," she said in a voice so tender and loving, that Jake only wept the more. When he was finally able to listen, Abby asked if he would put her name on his visiting list.
"It's hard enough to hear your voice," resisted Jake. "I don't think I could bear to see you-- not in here-- not in this place."
Somehow, Abby managed to hide her disappointment. She remembered Dr. Jacoby's warning about not robbing her friend of his ability to say "no," by disregarding his wishes and insisting that he do what she wanted.
continued on next page...