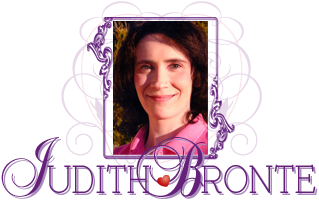 Back to Romantic Love Stories Homepage
Romantic Fiction
/
Read it for free online!

...continued from previous page

Be among the first to know
when I post new chapters, to new books!
Click Here

Keep up-to-date
on all the announcements and website news!
Subscribe today!
My policy is to follow the Golden Rule (Matthew 7:12); I hate spam too, and will never sell or give away your email address.
As she leaned back in her chair, Abby's tears suddenly stopped without explanation. She could feel Jake's presence, as if he were comforting her. It was the same unexplained sensation that she had had while painting the dove in the nursery, earlier that night. It was almost as if Jake were standing directly in front of her. In vain, Abby reached out and touched the space before her, grasping at the thin air with her fingers.
"Jake," she whispered under her breath, "if you need to go, then please go. You don't have to worry about me. I'll be fine. Let Jesus take you home, Sweetheart. I'll see you again in heaven."
Abby's tears came thick and fast, as she felt his presence fade away. When the doctor finally came from the operating room a half hour later, Abby felt certain that she already knew what he would tell them.
"Mr. Murphy is in fair condition," he announced.
Abby looked at the man in surprise! That's NOT what she had expected him to say!
Before continuing, the doctor ushered the family aside so they could speak more privately.
"I can't understand how this happened, but Mr. Murphy had two broken ribs
prior
to being assaulted tonight. When he was beaten, one of the ribs punctured a major artery to his heart, causing massive internal bleeding.
"I just finished operating on your husband, Mrs. Murphy," continued the doctor, turning to Abby, "and for awhile there, it was touch and go. The worst came about a half hour ago, when his heart stopped. Mr. Murphy was defibrillated, but there was absolutely no response. I can't explain it, but your husband suddenly came back to life on his own, just long enough for us to stabilize his vital signs. That man has a strong will to live," observed the doctor, with great admiration.
Upon hearing this, Abby melted into tears of gratitude, so that she could neither think nor string together two coherent words. Concerned that the pregnant woman was becoming overwrought, the doctor quickly checked her pulse. At his direction, a wheelchair was brought, and Abby was taken to an empty room.
"Just lay down for a little while and rest," instructed the doctor, as he helped her onto the bed.
"Go ahead, Sweetheart," urged John, coaxing her to recline on the bed and relax. "As soon as Dick comes back with the visit pass, I'll wake you up."
Terry took a nearby seat and cradled his face in the palms of his hands, while John walked to the doorway and leaned wearily against the doorjamb. It was very early in the morning, and Abby hadn't gotten any sleep yet. Having the great consolation that Jake was still alive, Abby collapsed into a sound rest.
When Abby awoke several hours later, she found her father nodding off in the chair Terry had been sitting in.
"Dad?" asked Abby, climbing down from the hospital bed. "Dad, wake up."
Upon hearing his name the second time, John roused himself.
"Sweetheart," he yawned, "I was beginning to think that you'd decided to sleep the entire day through! We tried to wake you, but you wouldn't budge."
"What time is it?" she asked, suddenly realizing that she had been asleep for much longer than she had originally intended.
"It's eleven o' clock," replied her father, getting up from his chair. "Come, let's get you something to eat. I've already had my lunch, so Terry is taking his turn in the cafeteria right now."
"Dad," inquired Abby, "how is Jake doing?"
"He's going to make it," assured John with a tired smile.
"Can I see him?" she asked, hopefully.
"Dick has your visit pass," answered her father. "But Abby," John gently explained, "Jake is so heavily sedated right now, the doctor says he probably won't recognize anyone. He's in a lot of pain, Sweetheart. Every breath he takes is extremely difficult."
continued on next page...