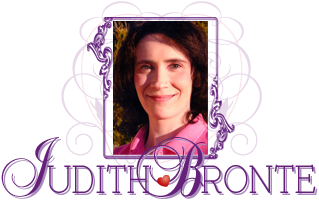 Back to Romantic Love Stories Homepage
Romantic Fiction
/
Read it for free online!

...continued from previous page

Be among the first to know
when I post new chapters, to new books!
Click Here

Keep up-to-date
on all the announcements and website news!
Subscribe today!
My policy is to follow the Golden Rule (Matthew 7:12); I hate spam too, and will never sell or give away your email address.
"No, Dad," resisted Abby, "I want to be alone with him for awhile."
Inside the hospital room, Abby saw someone she hadn't seen since he had been led away in handcuffs, over a month ago. As she first glimpsed the badly swollen face that Terry had tried to prepare her for, the young wife covered her mouth in horror. It was so disfigured, that Abby could hardly recognize her husband. Timidly, she closed the door, and quietly walked to Jake's bedside. His eyes were closed and his chest was slowly moving up and down. Even though he was unconscious, Abby could hear the pain as his body bravely fought for each anguishing breath.
"Jake," she whispered, "it's Abby."
When he showed no indication that he had heard her, Abby quietly placed a chair beside his bedside and watched him sleep.
"Jake," Abby murmured quietly, more to herself than to him, "I love you."
At the sound of those three powerful words, Jake's eyes suddenly opened.
When Abby looked up from her reverie, her gaze suddenly met his. He may have been unrecognizable, but those were the same brown eyes that Abby had known and loved so well! With tears streaming down her cheeks, she got up and bent over his swollen face.
"You're going to be all right," she smiled tenderly.
Abby started to caress him, but quickly withdrew her hand when she remembered his aversion to human touch.
"Abby," he whispered, in a barely audible voice. She put her ear to his lips, and listened as Jake painfully inhaled each breath to form the words, "I love you."
"I love you back," she smiled, wiping the happy tears from her eyes.
"I had to disobey you," he slowly continued, so that Abby had to put her ear to his lips in order to make out what he was struggling to say. "I couldn't do it."
"What couldn't you do?" she wondered, trying to keep from all-out weeping, for she was having a hard enough time understanding him, as it was.
"Go home with Jesus," came his labored reply.
Wide-eyed, Abby looked at him in astonishment!
"Then, it was you I felt in the waiting room!" she softly cried in surprise.
Jake smiled weakly at her. Abby desperately wanted to kiss him, but wisely refrained herself. As he took in another gulp of air, his face suddenly contorted in pain.
"Just breathe, Sweetheart," she gently coaxed.
Jake looked up at her one more time, and then passed out.
When Abby frantically cried for the doctor, he tried to explain that he had already given Jake all the painkillers that he could.
"I'm afraid Jake has many long months of recuperation ahead of him, Mrs. Murphy."
Abby looked longingly at her unconscious husband.
As the second visitor allowed in the hospital room, John stepped inside with the approval of Casey.
continued on next page...