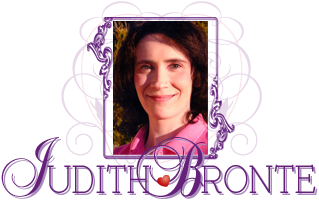 Back to Romantic Love Stories Homepage
Romantic Fiction
/
Read it for free online!

...continued from previous page

Be among the first to know
when I post new chapters, to new books!
Click Here

Keep up-to-date
on all the announcements and website news!
Subscribe today!
My policy is to follow the Golden Rule (Matthew 7:12); I hate spam too, and will never sell or give away your email address.
"Looks like I'm going to be on the couch," he softly laughed.
When Abby awoke the next morning, she discovered that she had spent the entire night on her parents' bed. Since Izumi hadn't stirred yet, Abby tiptoed to the living room, only to find her father fast asleep on the couch. After silently thanking John for his sacrifice, Abby quietly stepped outside into the late October air. She strolled onto the beach and looked out on Three Mile Bay, thankfully breathing in the rugged beauty of her surroundings. Just then, a cold breeze stung her nose and kissed her cheeks until they turned bright pink. As Abby pulled up the warm collar on her coat, her eyes spotted a lone gull soaring above the beach, searching for its next meal. The bird reminded Abby of Jake, and how he had enjoyed sketching those birds while she fished. With a longing sigh, Abby went into the little yellow house.
Abby didn't consider what day of the week it was, or her job down at the marina, for her mind was consumed with Jake and his care. Mr. Winkler certainly understood that she was under a lot of stress right now, and didn't think it strange at all when she didn't show up for work that day.
Wanting to get to the hospital for visiting hours as soon as she could, the young wife took a quick shower and changed into fresh clothes. After she dressed, Abby glanced around the untidy house and wondered how long she had to clean it, before Jake would be released from the hospital.
The housekeeping in the little yellow house had suffered greatly since Jake's departure. The carpets were in sore need of vacuuming, and absolutely everything needed to be dusted. Terry had even jokingly scrawled on one of the windows with his finger, "Clean me!" Abby's own bedroom looked as though someone had broken in and turned it upside down, for she hadn't tidied it in weeks. Jake's room, however, was as orderly and neat as the day he had left it. Until now, Abby hadn't realized how much she had come to rely on Jake to keep the house in running order. In his own quiet way, he had looked after her.
Abby walked down the small hallway and opened the door to his bedroom. Since Jake had went away, it had been too painful for her to be in there for very long. But now that she had the expectation of his soon return, she found comfort just standing in the middle of his room. The thought that he would soon be there, gave Abby much joy.
Knowing that she had to exercise some patience, Abby took a deep breath, for she still didn't know when Jake could come home from the hospital. Compared to the seven years she would've had to wait if his sentence hadn't been commuted, Abby knew that it was relatively soon... but
how
soon?
"I probably have plenty of time to clean up the house," she sighed to herself, not wanting to get her hopes up too high.
One thing that couldn't wait, however, was the large saltwater aquarium that stood against the wall of her bedroom. Abby tried to stay on top of its care, and made sure to check her aquatic pets before leaving. Thankfully, there were no "floaters," and every brightly colored fish was present and accounted for. Content that she wasn't neglecting her little beauties, Abby walked out of the house, and locked up behind her.
Once back at her parents' home, Abby quickly fixed herself a bowl of cereal and gulped down a glass of orange juice. She was in such a hurry, that Terry was almost unable to stop her as she left the kitchen, heading for the front door.
"Hold up," he yawned, trying not to awaken his friend who was still asleep on the couch. "Aren't you going to wait for us?"
Abby looked at her uncle. To her dismay, Terry was still dressed in his pajamas, and his hair was uncombed. She knew that it would take him several minutes to get ready.
"I want to be there as soon as visiting hours start," she explained.
Just then, John opened his eyes and glanced at the living room clock.
"Isn't it a little early?" asked her father, having heard Abby's last comment. "They won't let you in until eight-thirty, Sweetheart. What are you going to do after you get there-- pace in the parking lot?"
continued on next page...