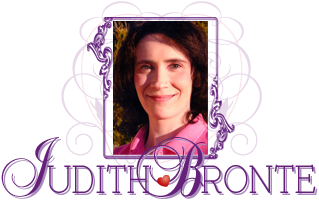 Back to Romantic Love Stories Homepage
Romantic Fiction
/
Read it for free online!

...continued from previous page

Be among the first to know
when I post new chapters, to new books!
Click Here

Keep up-to-date
on all the announcements and website news!
Subscribe today!
My policy is to follow the Golden Rule (Matthew 7:12); I hate spam too, and will never sell or give away your email address.
"I don't know why you're carrying on," mused Abby, "it's the same shampoo you're using!"
"Then it must be
you
," Jake chuckled softly.
"Don't go to college, unless you want it," she advised, their voices hushed in private whispers that only the other could hear.
"I don't want to waste the money, either," he agreed.
"That's not what I meant," explained Abby. "It's your flashbacks..." her voice drifted off into the stillness of the room. "You've got to really want it, if it's going to happen."
"And if I do?" he asked.
"Then," she encouraged him, "you should go for it."
Jake snuggled his face into her long, warm hair.
"Do you really think I could do it?" he wondered.
"Absolutely," came her confident reply.
"Even though it means having to leave Three Mile Bay until I graduate?" asked Jake, intently looking at her to see her response.
"As long as you take me with you," answered his young wife, "I'll be happy, Jake."
Jake tenderly kissed Abby, but quickly had to stop, for his desire was worsened by their close proximity to each other. With a sigh, he turned from her and watched the fish in the aquarium.
"There's one thing I'd like to ask, if it's possible," requested Abby. "I want to remain in Three Mile Bay until our son is born. By then, the triplets will be here, and we'll have a chance to help out my parents during those first hectic months. It would also give you a chance to prepare yourself, emotionally," she planned. "There's only one really outstanding Christian fine arts college in the country, and classes begin late next August. I know, because Tyler once talked me out of going there. He wanted us to attend the same school, and he wasn't interested in art, so I changed my plans. Later, I thought that maybe I could become a successful artist without any further education. I don't know," she sighed, "I think my heart wasn't really in it-- not the way it is with fly fishing, anyway."
"Are you sure you don't want to use your college fund, yourself?" asked Jake.
"No, I
have
my opportunity," answered Abby, without a moment's hesitation. "It's your turn, now."
"Wow," sighed Jake, stunned by her generosity. "I don't know how I can ever repay you, Abby."
"Would you knock it off?!" she groaned, playfully kicking him through the heavy sleeping bag he was hiding in.
With a smile, Jake cuddled his face against hers. This sure was a far cry from prison!
The next morning, John's weather forecast was proven right, for everyone awoke to a Thanksgiving with several inches of freshly fallen snow. While the young of Three Mile Bay hurried into their coats and mittens to go play outside, one other child at heart was eagerly getting into his own winter paraphernalia.
"Last one outside is a rotten egg!" shouted Terry, bounding from the Johanneses' house like a child just let out from school.
Resigning himself to be "the rotten egg," John followed his friend outdoors a few minutes later. After a brief snowball fight, the two men began shoveling the walk.
continued on next page...