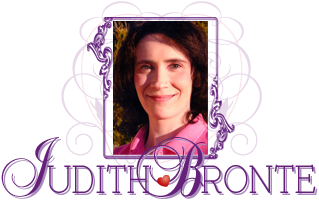 Back to Romantic Love Stories Homepage
Romantic Fiction
/
Read it for free online!

...continued from previous page

Be among the first to know
when I post new chapters, to new books!
Click Here

Keep up-to-date
on all the announcements and website news!
Subscribe today!
My policy is to follow the Golden Rule (Matthew 7:12); I hate spam too, and will never sell or give away your email address.
Inside the yellow house, its occupants were just beginning to stir. Abby was encouraged to find Jake still peacefully sleeping beside her, albeit safely tucked away in his sleeping bag. It was a small step, but it was progress. Above them, Abby heard the dull thudding sounds of someone clearing snow from off their roof.
As she looked back to Jake, his now open eyes met hers. With a wistful smile, Jake was about to kiss his wife when he suddenly noticed someone's face at Abby's curtained bedroom window.
"Hey, Abby!" shouted a young, male voice. "You're missing all the good snow! You'd better get out here before Terry tracks it all up!"
"Who is that?" asked Jake, quickly ducking into the privacy of his sleeping bag.
Abby followed Jake's eyes to the window, and laughed.
"I think it's Harry!" she smiled, as her old fishing buddy waved at the window. "Don't worry," soothed Abby, seeing Jake's apprehension, "he can't see anything through the curtains."
"Tell him that," replied Jake, disbelievingly.
Realizing that Jake was not going to kiss her after all, Abby got out of bed and hurried into her robe.
"It's freezing!" she shivered, fighting to put on her slippers before her feet turned to blocks of ice. "I'm going to turn on the fireplace!"
After sticking out an arm to test the temperature of the room, Jake quickly jammed it back into his sleeping bag, deciding to face the day only after the house had sufficiently heated up. It was a brilliant excuse to linger where he was, for a few moments longer.
When Abby returned from the living room, she laid out her clothes and was about to take off her robe, when someone suddenly protested.
"Stop!" called Jake, fighting to climb out of his warm cocoon. "Let me get out of here before you undress, Abby!"
"Sorry," she apologized, seeing his flustered face as he hastily retreated from her bedroom. "I forgot you were still there, Jake!"
Suddenly exposed to the cold, the young man made a beeline to the fireplace blazing in the living room. After toasting himself until he could brave his still chilly bedroom, Jake quickly dressed into another change of day clothes, and put on his boots and coat.
"I'm going to help Terry get breakfast started," he shouted to her, just before stepping outside.
"I only want toast this morning!" she called back.
With a burst of freezing air, Jake left the little yellow house and followed the recently shoveled path that John had just cleared for them.
"Happy Thanksgiving!" shouted a friendly voice, as Jake looked up at their small rooftop where John and Harry were hard at work. Terry had gone inside to begin the meal preparations for Thanksgiving, so John had been glad to accept Harry's offer to help clear the snow.
"Happy Thanksgiving!" Jake called back with a wave.
When Jake reached the Johanneses' house, he found Terry, bent over a frozen turkey, busily reading the instructions printed on its label.
"I think you might've waited too long to start thawing that bird," observed Jake, entering the kitchen.
"Happy Thanksgiving!" exclaimed Terry, looking up from the stiff bird.
"You guys are really into Thanksgiving," observed Jake, with a smile.
continued on next page...