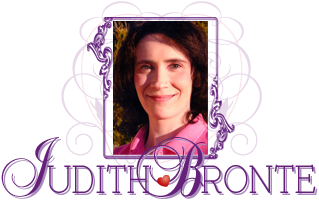 Back to Romantic Love Stories Homepage
Romantic Fiction
/
Read it for free online!

...continued from previous page

Be among the first to know
when I post new chapters, to new books!
Click Here

Keep up-to-date
on all the announcements and website news!
Subscribe today!
My policy is to follow the Golden Rule (Matthew 7:12); I hate spam too, and will never sell or give away your email address.
"I'll try," offered Abby, in the same hushed voice that Mrs. Greene was using. The house felt as though someone had just died. The feeling was very real to her as she climbed the stairs and walked down the hallway to Tyler's room. How many times had she and Tyler done their homework with the door open, while they were in high school? Old memories came rushing back, and Abby smothered a cry.
"Don't," she silently scolded herself. "Whatever you do, don't cry."
With courage that Abby didn't know she had, she knocked on her old friend's door.
"Tyler?" she asked. "It's me, Abby."
The bedroom door opened and Abby saw Tyler peering at her from inside. He was wearing a pair of blue jeans and a flannel shirt, much like what Jake was wearing that day. Abby could see the grief in his eyes, and that it was all he could do to not break down in front of her.
"Harry just told me about Jane," began Abby. "I'm so sorry, Tyler."
"As long as you're here, you might as well come in," he sighed heavily, stepping aside so she could enter.
Tyler's old room was just as Abby had remembered it. She took a seat at his desk, while Tyler sat down on the bed and stared at her.
"Congratulations on the baby," he observed.
"Thank you," Abby mumbled under her breath, uncertain what to say to her old friend.
"You won't break me if you say something, Abby," Tyler laughed sadly.
"Your mom said you won't leave this room," began Abby.
"I'd prefer you talk about something else," he quickly interrupted.
"You have to face life, sooner or later, Tyler."
"Okay," he politely smiled, getting up and showing her to the still open door. "I've had enough. You've fulfilled your obligation, so you can go home."
"God has a reason for everything that happens in our life," Abby tried to console him.
"And just what would that be?" cried Tyler. "What good reason could God have possibly had to allow Jane to die?"
"I don't know," confessed Abby, "but I asked myself that very same question when Jake was sent back to prison... and then raped," she finished, struggling to get out the words. "I felt as though God were asking too much of us. I didn't think either of us could handle the pain, but God was faithful. He brought us through it all, and I can only believe that the bad He allowed to happen, was somehow for our good."
Tyler was calmer now. Of all the people who had paid their condolences, he felt as though Abby could understand what he was going through, for she had recently been in a place of terrible affliction, herself.
"I heard about that," said Tyler, soberly. "Mom said he was beaten pretty badly."
"Jake has two broken ribs to show for it," she replied. "For awhile, it didn't look as though he was going to make it." Abby brushed a stray tear from her cheek. "I never knew how much I loved him, until I thought I would lose him."
"Jake's a blessed man," remarked Tyler.
continued on next page...