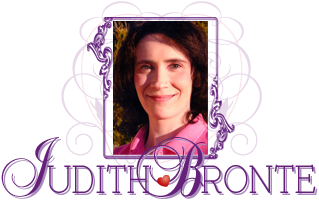 Back to Romantic Love Stories Homepage
Romantic Fiction
/
Read it for free online!

...continued from previous page

Be among the first to know
when I post new chapters, to new books!
Click Here

Keep up-to-date
on all the announcements and website news!
Subscribe today!
My policy is to follow the Golden Rule (Matthew 7:12); I hate spam too, and will never sell or give away your email address.
"I remember," smiled Abby with a small sigh.
"Is Jake..." John hesitated, wondering how to best ask what he wanted to know. "Your mother and I don't want to pry, but are you and Jake... you know... are you normal with each other?"
"You mean are we having sex?" she asked, bluntly.
"That was the word I was struggling for, yes," smiled John.
"Jake has his good days," answered Abby, "and he has his not-so-good days. But, yes, we've been intimate with each other. Please, Dad," she begged her father, "don't say anything about this to Jake. I don't want him to feel as though the whole world is talking about whether he can come to my bed, or not."
"I hope you give your old man more credit than that," chuckled John. "Hey! I found one of the Christmas boxes!"
Abby eagerly opened the flaps of the cardboard container and pulled out a delicate tree ornament.
"The other boxes should be nearby," said John. "I hope Terry isn't going to take all night. You know him and 'the perfect tree.'" Just then, they heard the pickup truck pull up to the house. "Well, his timing is improving," grinned John, stepping out of the maze of boxes with Abby.
"Did you get us a good one?" shouted John, as Terry and Jake climbed out of the vehicle.
"Best they had on the lot!" cried Terry, tugging at the trunk of the tree. John helped his friend lift the evergreen out and stood the fir on its end in the snow.
"Say," grinned John, "that's one good looking Fraser fir!"
Jake walked over to Abby with a big smile. He pulled a small bag out of his pocket and handed it to her.
"We stopped by the gift store," he eagerly explained, as she opened the enclosed box. "It was Terry's idea." Against the light of the evening sky, Abby held up a heart shaped tree ornament, and smiled lovingly at Jake. Inside the heart was a couple hugging each other with a banner over them reading, "Our First Christmas."
"Do you like it?" asked Terry, coming over to the couple while John kept the Christmas tree upright in the snow. "Jake picked it out, himself. Next year, you both can get a 'Baby's First Christmas' ornament, and put it on your tree!"
"Terry," called John, "this tree's getting a little heavy!"
While Terry rushed back to help his friend, Jake accepted a hug from Abby.
"Thank you," she whispered. "It's wonderful, Jake."
Delighted, Jake went back as the two men carried their Fraser fir into the house.
"Head straight for the master bedroom," directed John, as the procession made its way down the hallway.
"The Christmas tree!" exclaimed Izumi, as they entered the room with the large evergreen. "Terry, its lovely! I don't know how you do it, but every year, the trees get better and better!"
Terry gave a knowing wink to Jake, while John placed the trunk into its stand and screwed the fasteners in place.
"Okay, you can let go now," said John, as Terry slowly stood back to see if it would stand on its own, or topple over. "I think the tree looks straight, don't you?" asked John, as everyone cocked their heads to one side.
"Better adjust the base a little," laughed Terry. "I'm getting a neck cramp!"
continued on next page...