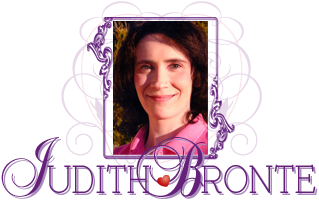 Back to Romantic Love Stories Homepage
Romantic Fiction
/
Read it for free online!

...continued from previous page

Be among the first to know
when I post new chapters, to new books!
Click Here

Keep up-to-date
on all the announcements and website news!
Subscribe today!
My policy is to follow the Golden Rule (Matthew 7:12); I hate spam too, and will never sell or give away your email address.
After the tree was as close to straight as it was going to get, Terry set about the yearly tradition of untangling the long strands of multicolored Christmas tree lights. John went out to the garage and located the rest of the Christmas boxes and brought them inside, while Jake fixed hot chocolate and passed out warm mugs to everyone.
One by one, the Christmas ornaments went up, with the careful direction of Izumi, who advised each placement like a general commanding her troops.
"No, not that branch," directed the expectant mother, "the one above. Yes, that's the one. Perfect!"
Then came time to light the tree. Everyone waited with bated breath as John plugged in the cord to the Christmas tree lights.
"Nothing happened!" cried Izumi in dismay.
"There must be a loose bulb somewhere," sighed John.
"We should've gotten those new lights down at the store," groaned Terry. "You know, the ones that say they'll light up even if half the strand is out. Oh well. I'll start from this end, and you take that end, John." One by one, John and Terry checked each tiny glass bulb on the tree.
Jake offered to help, but with his broken ribs, the men were anxious to keep him away from anything that might hurt him. Abby could have told them that Jake was able to do this, but decided not to, because then she'd have to explain
why
. Knowing how protective Jake was about maintaining their privacy when it came to matters of intimacy, Abby was very guarded in what she told others. She could hardly blame him. The duct tape incident, alone, would have been enough to embarrass
anyone
, let alone someone as sensitive as Jake.
Several minutes later, the Christmas tree finally lit up, much to the relief of John and Terry. Soon, colorful lights raced about the tree, in twinkling patterns that made Izumi's eyes sparkle with joy. John sat down on the bed beside his wife and gave her a loving squeeze.
"We'll put presents under the tree, tomorrow morning," said John, with a tired yawn.
"I suggest we turn in for the night," said Terry. "I don't know about you guys, but I'm bushed!"
After everyone had exchanged good nights and Merry Christmases, Jake and Abby walked through the softly falling snow back to their little yellow house.
"Is the painting ready?" she asked, as Jake unlocked the front door and let her inside.
"I wrapped it up this afternoon," yawned Jake. He picked up the shoes Abby kicked off and tossed them out of the walkway. "I think I need to sleep in my own room tonight, Abby."
"I'll see you in the morning, then," she smiled, as he gently kissed her forehead-- a habit that he had started when he felt unable to give her more of himself. The two went to their separate rooms and spent the night by themselves.
Christmas Day morning, Abby was suddenly awakened by someone excitedly shaking her shoulder. "Wake up, Abby!" exclaimed Jake, as she tried to blink open her eyes. "It's Christmas!" he cried. "How can you still be asleep? Come on, Abby, get up!"
Abby sleepily checked her clock and moaned when she saw the time.
"Jake," she sighed, "it's five in the morning! It's too early for Christmas. Go back to bed." With a groan, Abby pulled the covers over her head and tried to get a little more rest.
Then the mattress moved as someone climbed onto the bed. When Abby peeked out from under her warm covers, she found Jake, sitting with his back against the headboard, staring at the aquarium and checking the clock every so often.
"What are you doing?" she asked.
continued on next page...