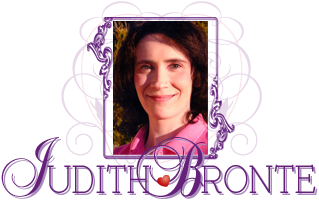 Back to Romantic Love Stories Homepage
Romantic Fiction
/
Read it for free online!

...continued from previous page

Be among the first to know
when I post new chapters, to new books!
Click Here

Keep up-to-date
on all the announcements and website news!
Subscribe today!
My policy is to follow the Golden Rule (Matthew 7:12); I hate spam too, and will never sell or give away your email address.
"Hold on," smiled Abby. She returned with one more package and placed it into her bag of gifts. "I didn't want you to find it," she admitted.
Grinning, Jake shouldered her bag and let Abby take his arm for support as they braved the gusting winds to her parents' house across the way. Snow whirled about them as Terry opened the front door and hurried the couple inside.
"It's a good thing we got our tree when we did!" exclaimed Terry. "Today, would've been impossible!"
"I have to go back for my presents," said Jake, opening the door and facing the cold flurry once more.
"We'll put these under the tree after your parents are up," smiled Terry, setting aside the large bag. "Hopefully, tomorrow will be better. I'd hate to miss out on Sunday services, as well."
"I doubt very many people will be showing up for church this morning," remarked Abby.
Just then, the front door opened, sending in a harsh arctic blast as Jake quickly ducked inside.
"Wow," he gasped, setting down his bag and rubbing his hands together, "one more time back and forth out there, and I'd be frozen stiff!"
"I'll go make some hot coffee," said Abby, making her way to the kitchen.
The Johanneses' home was warm and snug-- a great contrast to the merciless cold just outside the window. As Jake followed Abby to the kitchen, Terry excused himself. He had noticed that Jake was wearing a suit and tie, and didn't want the young man to feel out of place. Soon, Terry emerged in his Sunday best, even though it was only Saturday and they were staying home.
Jake wouldn't let Abby do much in the kitchen, so she had to content herself with watching, while Terry pitched in to help with the Christmas breakfast. Before long, the smell of hot cinnamon rolls filled the house, until John could resist it no longer and finally woke up. Still in pajamas, he appeared in the kitchen doorway, surprised to see everyone else up and already dressed.
"What's going on?" he laughed.
Terry explained the bad weather, and handed his friend a breakfast tray already prepared for John and Izumi.
"Just give us a little time to pull ourselves together," smiled John, carrying the tray back to his wife. He could see they were eager to get to the presents, and since the Christmas tree was in
their
bedroom, no one could begin until John and Izumi were ready.
Now that everyone was awake, Terry turned on the living room sound system, flooding the house with "Deck the Halls," and "Angels We Have Heard on High."
While Abby slowly finished her cinnamon roll, Jake hurried about the kitchen, making sure that everything he had planned for the afternoon meal was on schedule. Terry hovered nearby, giving instructions and helpful advice wherever needed.
It wasn't long before John returned with an empty breakfast tray, and compliments to the chef. Pleased, Jake grinned. He felt like gathering everyone into a big group hug. He couldn't do it, of course, but he felt like it.
After a few more minutes so John and Izumi could dress, the party assembled in the master bedroom. As Terry set out all the presents under the Christmas tree, he noticed a large box covered with wrapping paper that looked more like Valentine's Day, than Christmas. In the midst of holiday wreaths and snowmen, the hearts and spring flowers somehow looked out of place. Then Terry read the name of the giver, and smiled. It explained everything.
When Terry had placed enough chairs for everyone to sit, John climbed up on the bed in his suit and tie, and sat down beside Izumi. Then the father opened his Bible and read from the book of Isaiah:
"'For unto us a child is born,'" read John, "'unto us a Son is given: and the government shall be upon His shoulder: and His name shall be called Wonderful, Counsellor, The mighty God, The everlasting Father, The Prince of Peace. Of the increase of His government and peace there shall be no end...'" John paused, and turned his Bible to the book of Luke.
continued on next page...