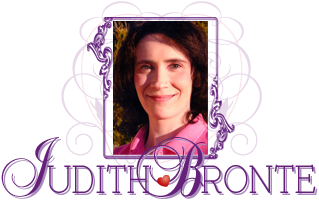 Back to Romantic Love Stories Homepage
Romantic Fiction
/
Read it for free online!

...continued from previous page

Be among the first to know
when I post new chapters, to new books!
Click Here

Keep up-to-date
on all the announcements and website news!
Subscribe today!
My policy is to follow the Golden Rule (Matthew 7:12); I hate spam too, and will never sell or give away your email address.
"'And there were in the same country shepherds abiding in the field, keeping watch over their flock by night,'" continued John. "'And, lo, the angel of the Lord came upon them, and the glory of the Lord shone round about them: and they were sore afraid. And the angel said unto them, Fear not: for, behold, I bring you good tidings of great joy, which shall be to all people. For unto you is born this day in the city of David a Saviour, which is Christ the Lord. And this shall be a sign unto you; Ye shall find the babe wrapped in swaddling clothes, lying in a manger. And suddenly there was with the angel a multitude of the heavenly host praising God, and saying, Glory to God in the highest, and on earth peace, good will toward men. And it came to pass, as the angels were gone away from them into heaven, the shepherds said one to another, Let us now go even unto Bethlehem, and see this thing which is come to pass, which the Lord hath made known unto us. And they came with haste, and found Mary, and Joseph, and the babe lying in a manger.'" John looked up at the people gathered around him and Izumi.
"This past year," he smiled, "God has grown our family in ways that we never could have imagined. He gave us the expectation and hope of three baby daughters, and our first grandchild. Also, the blessing of a godly son-in-law." Here, Jake smiled. "I just want us to remember on this day, of all days," finished John, "that the peace we're enjoying right now, came at a great price. As it says in Philippians, 'And being found in fashion as a man, He [Christ] humbled Himself, and became obedient unto death, even the death of the cross.' Christ did all that, because He loved us. I know there's many gifts we're all going to be opening in just a few moments, but always remember: there is no greater gift than the one God sent to us, and that is Jesus. Jesus is the very essence of love, and if we can all live our lives in that love, then we cannot help but grow in His grace."
"Amen!" Terry heartily agreed.
"All right," smiled John, "I guess we can open the presents, now. Jake," he asked, "why don't you do the honors, and pass out the gifts?"
Smiling, Jake knelt down on the floor and picked up the nearest package.
"To John, from Terry," read Jake, handing the gift to its recipient.
As each present was opened, the bedroom floor became littered with wads of wrapping paper and packing material. Terry received two sweaters, a large box of his favorite hard candy, and a video game. John opened his presents to find a new basketball, a tie, and some books he had been wanting. Izumi was delighted to get a video camera to record the triplets' first moments, a music CD from her favorite singer, and a stack of new puzzles she could assemble while on the bed during her bed rest.
Abby smiled eagerly as she watched Jake open her present. Jake pulled out a wooden sketchbox easel with several tubes of acrylic paints. Inside the easel were paintbrushes, a color mixing guide, pencils, and a brand new sketchbook.
"It's so you can keep in practice," explained Abby. "I know you've been long-suffering with my old easel. This one is portable, so you can take it with you anywhere."
Jake looked at her gratefully.
"It's perfect," he sighed happily. "Thank you, Abby."
John gave his son-in-law a laptop computer to take with him to college, while Terry's gift was software that he thought would be useful on campus. Izumi's present was some new clothes that Abby had picked out in her stead. All in all, it was quite a windfall for Jake.
Finally, Jake came to the large, flat present.
"This is from me to the whole family," he smiled nervously.
As head of the family, John got up from the bed and unwrapped the large canvas. When he tore away the last of the wrapping paper, John's face became still.
continued on next page...