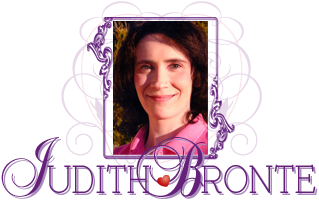 Back to Romantic Love Stories Homepage
Romantic Fiction
/
Read it for free online!

...continued from previous page

Be among the first to know
when I post new chapters, to new books!
Click Here

Keep up-to-date
on all the announcements and website news!
Subscribe today!
My policy is to follow the Golden Rule (Matthew 7:12); I hate spam too, and will never sell or give away your email address.
"Cheer up!" chuckled Terry. "After the hardship Abby's put you and Izzy through, three more should be no problem!"
Upon hearing this, John saw a pained look slowly cross Jake's face, as though a thought was gradually sinking his spirits. Even though Jake hadn't said a word, John could feel a little of what he was thinking: if it hadn't been for HIM, Abby wouldn't have put her family through so much.
Even though that wasn't what Terry had meant, Jake thought it probably was. Jake imagined the triplets bringing three ex-convicts home to meet John and Izumi, and he couldn't help but cringe. Jake would have wanted someone better for Abby than himself, and he couldn't blame Terry for voicing it out loud. The only balm in all of this, was Abby's love. She actually loved him, and Jake knew that he would never get over that precious fact.
"Son," said John, "whatever you're thinking, we're blessed to have you in our family."
With a grateful smile, Jake went to the kitchen to start lunch.
"What was that about?" wondered Terry, collapsing one of the large empty boxes for the trash.
Abby followed Jake and watched while he started his work at the stove.
"Are you all right?" she asked.
"I'm fine," he shrugged.
A few minutes later, Terry appeared in the kitchen and hovered near the stove to see what was cooking. The uncle made some attempt at small talk, and then glanced at Jake, as if to see how he was feeling.
"Jake," ventured Terry, "I'm afraid I might've said something back there that you misunderstood."
"It's all right," shrugged Jake, not blaming Terry one bit for feeling the way that he thought he did.
"No, it
isn't
all right," insisted Terry.
"What are you talking about?" asked Abby.
"Sweetheart," suggested Terry, "would you make sure that I alphabetized my bookcase, correctly?"
"I can take a hint," she smiled, leaving the kitchen to the two men.
"Jake," continued Terry, "what I meant by Abby putting her parents through hardship, had nothing to do with you."
"It didn't?" asked Jake in surprise.
"No, it didn't," confirmed Terry. "That girl," he paused to see if Abby was listening before continuing, "was a bundle of untapped energy growing up. I used to joke that we should put her in a large hamster wheel, and let her power the electricity to the house with her crawling. It only got worse when she learned to walk. Do you know what she did, when she was nearly two years old? Abby-- our beautiful Abby-- somehow managed to unlock and open the front door all by herself. I found her toddling down the middle of the main road, waving at the traffic! Then there was the time she got too close to the waterfront... Jake, I could go on and on. Abby never held still for very long."
"Is it all right to come back?" asked the party in question, peering through the doorway.
"See what I mean?" smiled Terry, with a roll of his eyes. "So, Jake, are we all right? No hard feelings?"
"Of course not," shrugged Jake. "I wouldn't have blamed you if you
had
been referring to me, Terry. I'm not someone any rational parent would want their daughter to marry."
continued on next page...