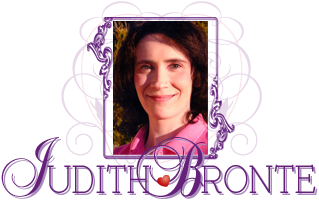 Back to Romantic Love Stories Homepage
Romantic Fiction
/
Read it for free online!

...continued from previous page

Be among the first to know
when I post new chapters, to new books!
Click Here

Keep up-to-date
on all the announcements and website news!
Subscribe today!
My policy is to follow the Golden Rule (Matthew 7:12); I hate spam too, and will never sell or give away your email address.
"I don't think we'll have to take this to court, after all," continued Dick. "Something happened this morning that changed a few things. I had an important call from Governor Smith a few minutes ago. He heard a rumor that we're considering legal action, and he's trying to be proactive, and contain the situation before it gets out of hand. The last thing Governor Smith wants is to see Jake on television, telling reporters what happened to him, and why." Dick reached for his reading glasses and put them on before picking up a notepad.
"You really don't think there's going to be a lawsuit?" asked Jake, his face visibly relieved. A call from the governor was no small matter.
"After the talk I had with him this morning, I don't think it'll be necessary," smiled Dick, looking down at the notepad to harvest the pertinent facts from the call for Jake and Abby's benefit. "There's still a lot to be worked out, and our fight is far from over. But, if he'll just agree to commission an advisory board to counsel the current warden, I think it will potentially be a great victory for the inmates of Watertown State Penitentiary. If the warden has a group of people busily coming up with suggestions to prevent prisoner rape, at least we have an opportunity to do some good. Governor Smith hasn't given his okay, but I think we may be getting close to some kind of agreement."
Jake's tremors were lessening, though he still gripped Abby's hand until his knuckles turned white. None of this was easy, and Jake prayed for courage to carry it through. Still, Abby hadn't given her agreement, and until she did, all of Dick's efforts might be for nothing.
"Abby, I need to ask you something," Dick breathed hesitantly. "If the governor won't act, would you be willing to let Jake take this to court?"
Jake looked at her pleadingly.
"I won't do it, unless you agree," Jake promised her.
"Jake, I have to admire you," Abby said in wonderment. "You've been mumbling scripture promises all night, clinging to me as though your life depended on it, and when Dick said there might not be any lawsuit, I know you were relieved. How can you still be trying to talk me into this, when you really don't want it, yourself?"
"Because," explained Jake with a patient sigh, "it's the right thing to do."
Abby closed her eyes for a moment to think. Jake had so much to lose. Surely, God wouldn't expect him to risk it all just so a bunch of lawbreakers could spend their sentences without being assaulted! But, Abby had to remind herself, that as a sinner, she was no more worthy of mercy than they were. Christ was the only redeeming factor in her life, and without Him, she would be serving an everlasting sentence in hell. Abby looked at Jake, who was patiently waiting for her answer.
"If this goes to court," she finally spoke, "we're going to do it, together. I'll want you to start seeing Dr. Jacoby more regularly, and my parents... you'd better let me be the one to tell my parents. I'm going to want to start a Bible study with you, and if you get accepted into college, we'll have to let them know you can't come. Maybe, you can get in again at some other time. If you can't-- well, I suppose it just wasn't meant to be. Jake, I can't believe I'm saying this, but if you really feel that this is the right thing to do, then I'll stand by you."
At once, Jake hugged his wife.
"I'm so glad the argument is over," he sighed in a relieved voice.
"Let's go home," said Abby, trying to get to her feet before Dick had a chance to suggest any more ideas concerning Jake's future. As she stood up, however, the room began to spin around her and Abby had to grab Jake's arm to keep from falling over.
"Did you eat this morning?" asked Jake.
continued on next page...