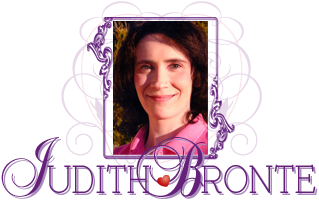 Back to Romantic Love Stories Homepage
Romantic Fiction
/
Read it for free online!

...continued from previous page

Be among the first to know
when I post new chapters, to new books!
Click Here

Keep up-to-date
on all the announcements and website news!
Subscribe today!
My policy is to follow the Golden Rule (Matthew 7:12); I hate spam too, and will never sell or give away your email address.
Numb with disbelief, Jake snatched the letter from Abby's hands, while his wife began to dance about the kitchen singing,
"We're going to San Diego!"
Then Abby hugged Jake, while he continued to reread the letter, over and over.
"I told you this was going to happen," she laughed. "I just knew it! Oh! I'd better call my parents! I guess I'd better let Dick know, as well!"
Racing to the telephone, Abby quickly called the interested parties and told them the good news. Terry immediately went out to get pizza, and even invited Dick and Sara to come over and celebrate with the rest of the family.
That evening, the Johanneses' house was alive with noise. Three babies were shuffled into willing arms while Dick, Terry, and John spoke of the advisory board and AJ moving to California so Jake could attend the San Diego Christian Fine Arts College.
"Dennis said he would find a place for us to stay near the campus," Abby was telling her mother as Izumi cradled Debbie in her arms. "Dennis said I could help out at the main office, and that will mean a raise in pay! He's already planning out my career in San Diego!"
"I just wish California wasn't so far away," Izumi sighed wistfully. "I'm loosing my eldest baby girl."
"We'll be back, Mom!" laughed Abby. "It'll only be for a few years."
"You make it sound as if it's only a few days," reproached Izumi. "Abby, you're moving to California! Why, it's on the other side of the country!"
"We'll be all right, Mom," she smiled confidently.
"What was Terry's pet name for you?" recalled Izumi. "'Little Miss Confident'? That's you all over, Abby."
"They'll be just fine," said Dick, coming over and joining the ladies' conversation. "There's nothing those two kids can't do, when they're together!"
After the party was over and everyone had gone home, Jake and Abby retreated to their quiet little house. While Abby changed into her nightgown, Jake turned on the aquarium hood light and climbed beneath the sheets.
"That was a nice party," commented Abby, tossing her slippers aside, and getting into bed. As she cozied up to Jake's cotton and denim, he put an arm around Abby and stared at the fish in the large aquarium.
"I'm actually going to college," he mused under his breath, as if saying it one more time might make it more real to him. "I can't believe it, Abby. There were so many times in my life when I thought God had thrown me away, and there was not a single person who cared even a little what happened to me." Jake caressed Abby's arm and smiled lovingly into her eyes. "I'm so glad I was wrong. God was there all the time, even when I couldn't see His face. I love Him so much, Abby. When everyone else had given up on me, God never did."
Safe in each other's arms, Jake and Abby kissed while the glow from the aquarium washed over them in a blanket of soft shimmering light. Outside, a silvery moon reflected off the dancing waves of Three Mile Bay, while crickets chirruped gently in the spring night air. As Abby drifted to sleep, she could feel Ricky moving inside her womb. She could feel Jake tenderly plant his hand on her belly, and gently track each movement their son made. Soon, Abby was no longer aware of the four walls or her husband's strong arms. She was fast asleep, dreaming of what tomorrow might bring.

"Come unto Me [Christ], all ye that labour and are heavy laden, and I will give you rest. Take My yoke upon you, and learn of Me; for I am meek and lowly in heart: and ye shall find rest unto your souls. For My yoke is easy, and My burden is light."
~ Matthew 11:28-30 ~

"We love Him [Christ], because He first loved us."
~ 1 John 4:19 ~
end of chapter