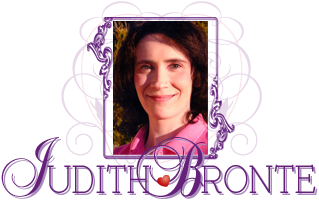 Back to Romantic Love Stories Homepage
Romantic Fiction
/
Read it for free online!

...continued from previous page

Be among the first to know
when I post new chapters, to new books!
Click Here

Keep up-to-date
on all the announcements and website news!
Subscribe today!
My policy is to follow the Golden Rule (Matthew 7:12); I hate spam too, and will never sell or give away your email address.
Back in the yellow house, Abby remembered the look on Jake's face when she told him of Dennis' assignment, and pushed away from the computer when it was time to stop. She had already disappointed Jake once that day, and was trying not to repeat her mistake.
Getting ready for the party, Abby nursed Ricky earlier than she normally would have, just to get one feeding over with before people started arriving at her parents' home. Smiling happily, Ricky made no fuss when Abby tried to pass his tiny fists through the arm holes of his white cotton dress shirt. What little squirming he did do, however, made the process more tedious than usual, for Abby wasn't used to dressing Ricky in formal baby clothing. Next, she pulled a small pair of dark pants onto the boy, and lightly combed his tuft of brown hair. There wasn't much to comb, but Abby delighted in doing it, anyway.
Jake smiled delightedly, as she entered her parents' home with Ricky in her arms. The grateful look on his face was enough to make Abby relieved that she had decided to be extra careful about being on time.
"Don't you think Ricky is too cute in his shirt and pants?" Abby beamed, showing off a dressed up infant who had no idea in the slightest what he was wearing. "We have to get a picture of him in this, Jake!"
"Ah, yes," chuckled Terry, coming to the couple with a handful of napkins for the table, "the sound of proud parents! Give it some time, and you won't be rushing to the camera every time he burps!"
"You're one to talk!" mocked Abby. "Our photo albums are chock full of my baby pictures, and
you
were the one who took most of them!"
"Well, I was a first time uncle," he lightly dismissed. "After the first kid, the rest aren't all that special." As Terry passed the three occupants in the playpen, he gave them a teasing wink.
With a laugh, Jake took his son into his strong hands.
"I'll just put Ricky in the playpen with the others," he said, bringing the small boy across the room to where the triplets were waiting.
Abby was hesitant to let Ricky stay with the girls, for he wasn't as old as they were, and the triplets often frightened him if one of his parents wasn't constantly with him. By now, the little aunts were five and a half months old, and were rolling onto their stomachs on their own and actively grabbing at anything within reach. All poor Ricky could do was lay on his back, and stare bewilderedly up at Abby as her sisters cooed and tugged at his arms and legs.
"I don't think this is a good idea," remarked Abby, watching closely as one of the girls stuffed her fingers into Ricky's mouth and then proceeded to look inside. "He's only six weeks old, Jake. He's too young." Abby bent down and rescued Ricky while his small assailant let out a cry of protest.
"Maybe after they've calmed down," suggested Jake.
"We'll see," she replied, as Ricky smiled in the safety of his mommy's arms.
"Don't let them push you around, Ricky," chuckled Jake, as his son cuddled against Abby's shoulder. "Those Johannes girls can be bossy, if you're not careful!" Abby opened her mouth to argue the point, but before she could, Jake quickly kissed her. "I've been wanting to do that, for awhile now," he confessed.
Just then, Izumi came to the playpen to check on the triplets. Seeing her mother, Ruthie excitedly waved her arms for attention. Debbie and Lizzie soon followed, until the entire playpen was filled with eager squeals.
"Oh, my," Izumi smiled wearily, for she was tired from a day of diaper changes, playtimes, and feedings.
Hearing the commotion, John came to her rescue, and tossed a few soft toys into the playpen until their attention was diverted long enough for Izumi to quietly walk away.
continued on next page...