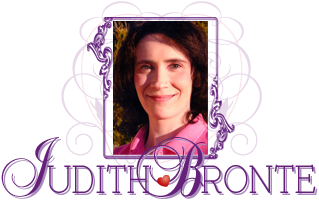 Back to Romantic Love Stories Homepage
Romantic Fiction
/
Read it for free online!

...continued from previous page

Be among the first to know
when I post new chapters, to new books!
Click Here

Keep up-to-date
on all the announcements and website news!
Subscribe today!
My policy is to follow the Golden Rule (Matthew 7:12); I hate spam too, and will never sell or give away your email address.
"Everything but their mattress and a few suitcases are loaded and in the moving trailer," announced John, washing his hands before starting the coffee.
"I'm going to miss Ricky so much," sighed Izumi, gazing at the napping boy in her arms.
"He's a cute little stinker, isn't he?" John softly laughed, enjoying his grandson one more time.
Just then, Terry came through the front door in search of lunch. When he realized that Izumi had been too busy with the babies to fix anything, he volunteered to get some take-out so no one had to cook that afternoon.
"I feel like fried chicken," Terry proposed, rubbing his hands together in anticipation. "How does that sound?"
"I can taste it, already," grinned John.
"Thanks, Terry," smiled Izumi.
Just as Terry was leaving for the food, a tired Abby entered the kitchen, looking for her son. Ricky smiled happily as his mommy took him into her arms. He knew what was coming next-- lunch!
In search of a little privacy at her parents' house, Abby took Ricky to the master bedroom to nurse. As she sat down on the comfortable bed, she had to fight from lying down, for it looked
so
good. When Ricky began to nurse, Jake found their hiding place and soon joined them on the bed.
"Don't fall asleep," she warned Jake, seeing the sleepy look on his face.
"Thanks for reminding me," he groaned.
Terry arrived with the fried chicken none too soon, for John's stomach was beginning to growl so loudly that Izumi had to laugh.
"Hey, I've been working hard this morning!" chuckled John, as his wife shook her head in amusement.
Everyone assembled at the kitchen table, and when Abby closed her eyes for her father to pray over the food, Jake was afraid she wouldn't open them again when the prayer was over.
"Sweetheart, take a cold shower after lunch," suggested Izumi.
"I might do that," replied Abby, biting into Terry's fried chicken.
"Make sure you use our shower," said John, "because all your towels are packed away in the trailer."
The meal over, Abby disappeared into her parents' bathroom to revive herself under a rush of cold water. When she finished, Jake was next.
With nothing left to do but wait for bedtime, the tired pair sat on the living room sofa with Ricky, to watch television.
After a string of movies that was barely able to keep them awake, Izumi called everyone to dinner. Not surprisingly, AJ quickly ate their food and excused themselves from the table.
"Run along," smiled Izumi, as Abby kissed her mother good night. "Get some sleep. We'll see you in the morning."
Jake and Abby walked back to their home to spend one last night in the little yellow house, before leaving for California. Putting Ricky into his bassinet beside their bed, Abby changed into her nightgown, and wearily climbed beneath the sheets of the large mattress on the floor. As soon as Jake's arm slipped about her waist, Abby sighed contentedly. He was with her, and now they could enjoy some much needed sleep.
continued on next page...