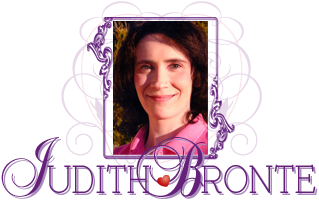 Back to Romantic Love Stories Homepage
Romantic Fiction
/
Read it for free online!

...continued from previous page

Be among the first to know
when I post new chapters, to new books!
Click Here

Keep up-to-date
on all the announcements and website news!
Subscribe today!
My policy is to follow the Golden Rule (Matthew 7:12); I hate spam too, and will never sell or give away your email address.
"It's jade," said Terry. "Think of it as a little piece of my heart."
"Uncle Terry, it's beautiful," said Abby, getting up to kiss his cheek.
"My little fishing buddy is grown up," he sighed, a little sadly.
"Did you tell him about Tyler?" asked John, coming into the room.
Abby gave a small groan, and returned to her easel.
"What
about
Tyler?" asked Terry, sensing a secret.
"He asked her to marry him," informed John, grinning ear to ear.
"Well, well, it's about time!" exclaimed Terry, jumping to his feet. "Abby, you're a one for secrets! Why didn't you tell me?"
"I told Tyler I'd have to think about it," explained Abby, picking up her paintbrush.
"What's to think about?" puzzled Terry.
"Oh!" exclaimed Abby, "you sound just like Dad!"
"And what's wrong with
that
?" asked John.
"Well, you'd better make up your mind, soon," advised Terry. "He's not going to wait around forever for an answer. I don't understand you, Abby. I've always thought you two would get married."
"Just because we've known each other all our lives, doesn't mean we
have
to marry," replied Abby, defensively.
"We just want you to be happy, Sweetheart," said John.
"I AM happy!" maintained Abby, tossing aside her paintbrush. "I think I'll go fishing, now."
Out on the shoreline, Abby cast her line into the water, while the cool bay breeze fanned her face, soothing her emotions. Soon, she heard footsteps behind her. Abby knew it was Terry, for he ALWAYS came after her.
"I know you just want me to be happy," she began. "I'm just not sure I want to spend the rest of my life with someone I don't think I love. When Tyler looks into my eyes, I don't feel anything. Shouldn't I feel something, Uncle Terr-- " Abby gasped in surprise.
She turned, expecting to see Terry standing behind her. Instead, Abby saw a young man, in his mid twenties, smoking a cigarette while watching her fly fish. He was a little under average height, had short brown hair, and a striking youthful face. (Some men, no matter how old they become, still have a young face, and this stranger was no exception.) As their gaze met, Abby could feel herself getting lost in those brown, expressive eyes. He stood frozen, unable to loosen himself from her lovely face. It was truly a white-flag moment.
"Hello," said Abby, breaking the silence.
Her words brought him back to earth.
"Are you from that house?" asked the stranger, pointing with his head to the Johannes home.
"Yes, I am," replied Abby.
"Thought so," he muttered, dropping his cigarette onto the ground and stamping it out with his foot.
Without another word, the man walked off. To Abby's shock, he went inside the little yellow house!
"
That
is our ex-con?!" she exclaimed under her breath. "Wow."
Abby turned back to the bay and executed a flawless double haul with her fly rod, landing the fly onto the water, a hundred and thirty-nine feet before her. She was marveling over their chance meeting, when suddenly, a horrifying thought came to her.
"He must have heard
every
word I said!" she exclaimed.
Mortified, Abby reeled in her line, and returned to the house. Upon hearing her come through the door, John and Terry came out of the office down the hall to talk to her.
continued on next page...