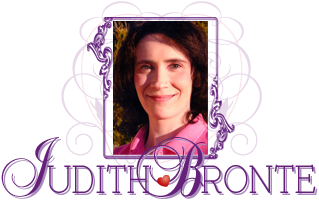 Back to Romantic Love Stories Homepage
Romantic Fiction
/
Read it for free online!

...continued from previous page

Be among the first to know
when I post new chapters, to new books!
Click Here

Keep up-to-date
on all the announcements and website news!
Subscribe today!
My policy is to follow the Golden Rule (Matthew 7:12); I hate spam too, and will never sell or give away your email address.
"I won't tell Terry," acquiesced John, who hated keeping anything important from his friend.
"A family cookout, tomorrow?" repeated Terry in surprise, when John casually made the announcement at the breakfast table that morning.
"Sorry Dad, I have a date with Tyler, tomorrow," said Abby.
"You'll just have to cancel it," replied John, firmly. "This is more important. In fact, why don't you invite Tyler to the cookout?" he suggested.
Abby winced. She didn't want an audience present, for what she had to say to Tyler.
"Couldn't we postpone the party?" she requested.
"I'm afraid not, Sweetheart," said Izumi, pouring herself a cup of tea.
"Hummm," said Terry, thoughtfully. "A short notice,
important
family gathering... hummmm."
John tried to ignore his friend's curious looks.
"We're going to invite Jake," said John, trying to change the subject slightly.
"I thought you didn't want him around me," reminded Abby, finishing her cereal.
"I think it's safe to call that off," replied John. "I still expect you to be on your best behavior, though."
"Best behavior? Aren't I always?" she laughed.
"You know what I mean," said John. "Your mind is often on the tip of your tongue."
"He means you're often too blunt," said Terry, with a wink.
"Dad," pointed out Abby, "if Jake is as fragile as you say he is, then how did he survive nine years in the penitentiary? Besides, if I say something I shouldn't, Uncle Terry can wrestle me to the ground!"
"Don't think I won't!" chuckled Terry, jokingly.
"Mom," asked Abby, getting up to deposit her bowl into the kitchen sink, "may I skip doing the dishes, this morning? I know it's my turn, but I need to change the oil in my jeep."
"Very well," sighed Izumi, "but at least remember to get into your old clothes,
before
you get covered with grease. Honestly, you treat that vehicle better than the fish in your bedroom aquarium."
"Thanks, Mom!" said Abby, going to her room to change.
"Is she still getting good mileage?" inquired Terry, sipping his coffee.
"For all the good money we paid, it should," replied John, dryly.
Abby's jeep was parked in the small garage behind the little yellow house, for the main house garage was crowded with John and Terry's cars. Abby loved the fact that she had her own space, small though it was. She unlocked the door and got out the car creeper.
Inside the little yellow house, Jake could hear Abby banging around in the garage. After checking the time, Jake put on his jacket, for it was time to start his walk to work. As he passed the open garage doors, Jake heard Abby's activity come to a stop. Resisting the urge to look in her direction, he started down the main road.
Now that he was gone, Abby resumed her work on the jeep. Her vehicle was dark green, and had two bucket seats, with two more in the back that folded down for extra cargo space. During the sunny months, Abby enjoyed the open roof, while during the winter months, she put on the hard top. Attached to the jeep's roof frame, was a fiberglass double ended canoe. Except during wintertime, the canoe went everywhere with her. Whenever she had the opportunity, she would go down to the water, unstrap her canoe, and paddle out to a likely spot to do some fishing. Everyone in Three Mile Bay knew Abby's vehicle by the canoe on top.
continued on next page...