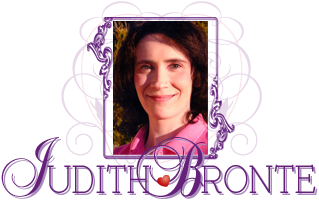 Back to Romantic Love Stories Homepage
Romantic Fiction
/
Read it for free online!

...continued from previous page

Be among the first to know
when I post new chapters, to new books!
Click Here

Keep up-to-date
on all the announcements and website news!
Subscribe today!
My policy is to follow the Golden Rule (Matthew 7:12); I hate spam too, and will never sell or give away your email address.
"That's all right," said Abby, placing it back into Jake's hands. "You were the one holding the rod when the fish took the hook--
you
should be the one to bring it in!"
But Jake flatly refused. It was too much pressure and excitement to also listen to her directions at the same time.
"All right," sighed Abby, accepting the fly rod from the nervous young man. "You're missing out, because this feels like a big one!" she exclaimed, trying to reel in her catch as quickly as possible. "Get the net!" she instructed.
Jake unhooked the net from Abby's belt, and waded out to the fish. With one fail swoop, he netted the catch.
"Keep it in the water!" she directed, taking out the priest to stun the fish.
When Abby went to the net, she was amazed to find a large pike-- larger than her line should have sustained. With the priest in hand, she whacked it over its eyes. Jake jumped back in shock, suddenly letting go of the net. However, Abby had a good grip on the net, so the pike remained secure. Dazed, Jake waded ashore. Not heeding Jake's reaction, Abby unsheathed her knife, and promptly hacked off the pike's head.
Soon after, Abby heard a dull thud, and turned to find Jake lying unconscious on the shore! Thinking he was
surely
joking, she dragged the fish to dry ground to let the rest of the blood drain off.
"Okay," she laughed, "you can get up now. The joke's over!"
Jake, however, did not respond.
"Jake?" she said, nudging his still body with the toe of her boot. "Dad! Uncle Terry!" called out Abby, suddenly becoming alarmed.
Tyler and the two men came running, only to find Jake unconscious at Abby's feet.
"What did you
do
to him!" John shouted angrily at his daughter.
"I... I don't know!" stammered Abby, still in shock.
John rolled Jake onto his back.
"His heart's still beating," announced John, placing an ear to Jake's chest.
Suddenly, Jake let out a soft moan, and his eyes began to blink. He looked up to find everyone bent over him.
"Are you all right, Son?" asked John, in a concerned voice.
Jake struggled to his feet, trying to get away from the hovering crowd. He took a step or two, and then staggered backwards.
"You'd better sit down, until you find your legs," advised Terry.
"Please," implored Jake, in a low voice, "stay away from me-- just back off."
"I'm sorry," apologized Abby. "I had no idea."
"Just leave me alone," he said weakly, trying to steady his breath.
According to his wishes, they left.
"Don't let it happen now, God. Please, not
now
," prayed Jake, silently.
In First Corinthians, it says, "There hath no temptation taken you but such as is common to man: but God is faithful, who will not suffer you to be tempted above that ye are able; but will with the temptation also make a way to escape, that ye may be able to bear it." As Jake appealed to heaven for help, a reassuring breeze blew in from off the bay, helping to steady his nerves. For now, this was his escape.
"What on
earth
did you do to that poor man?" demanded John of Abby, when they were out of Jake's earshot.
"I was only bleeding the pike," defended Abby.
continued on next page...