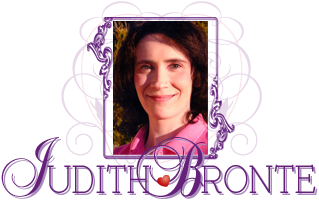 Back to Romantic Love Stories Homepage
Romantic Fiction
/
Read it for free online!

...continued from previous page

Be among the first to know
when I post new chapters, to new books!
Click Here

Keep up-to-date
on all the announcements and website news!
Subscribe today!
My policy is to follow the Golden Rule (Matthew 7:12); I hate spam too, and will never sell or give away your email address.
Abby paid the cashier, and was about to leave, when she added one more thing.
"Did you know," asked Mrs. Kelsey, "that all he ever eats is mushroom soup? Every Saturday morning, he checks out with a few bathroom items, and an armful of mushroom soup! What do you think of that? It
can't
be healthy!"
Abby only shrugged, and left before Mrs. Kelsey had another chance to bend her ear. As she walked home, it was with a somewhat heavy heart.
"He's done it to me, again," she chuckled, half jokingly. "Every time I'm up, he brings me down-- one way or another!"
When Abby arrived back at the house, she found Izumi awake and sitting at the kitchen table with a cup of hot tea.
"Hi, Mom," greeted Abby. "We were out of cereal, so I went to the supermarket. Do you want me to fix you some?"
"Yes, thank you, Sweetheart," replied Izumi, a little wearily.
"You still look tired," observed Abby. "Maybe you should go back to bed."
"No, I'm all right," smiled Izumi, patiently. "I never sleep very well when your father's away."
"He'll be home this evening?" asked Abby.
"Maybe even sooner, if he can get away any earlier," she replied, watching Abby fill two bowls with cereal.
"Mom," wondered the young woman, "could I invite Jake over, today?"
"If you want to," answered Izumi. "That's right, he's never been in this house-- except once briefly in the living room. Why hasn't he come over any sooner?"
"Dad and Uncle Terry," answered Abby, understandingly.
"Oh, yes, I almost forgot," sighed Izumi. "Jake doesn't like men."
"It's no wonder," said Abby, "after everything men have done to him. Do you mind if I invite Jake over for breakfast? Mrs. Kelsey says he only eats mushroom soup, and I want to make sure he has a chance to see the house before the guys get back." Not waiting for Izumi to answer, Abby set off for Jake's house.
"
Mushroom soup?
" the mother wondered out loud.
Abby quickly walked to the little yellow house and knocked on the front door, but there was no answer. She waited a few moments more before trying again.
"Come on, Jake," she said, "open the door."
"No one's home," said a voice from behind.
Abby jumped in surprise. Jake was standing in back of her, holding a bulky grocery bag, (no doubt filled with cans of mushroom soup).
"Jake!" she exclaimed. "You scared me!"
"What do you want?" he asked in his gruff voice.
Taking the house keys from his pocket, he sidestepped her on the porch and opened the front door.
"I thought you'd like to come over for breakfast," asked Abby, a little hopefully.
"I can't," came the almost terse reply.
"Dad and Uncle Terry are away, and won't be home until lunch," she informed him.
Jake looked at her thoughtfully.
"It'll only be Mom and myself," coaxed Abby.
"I don't know," he hesitated. "I try not to leave this house if I don't absolutely have to. I never know when I might have a flashback."
continued on next page...