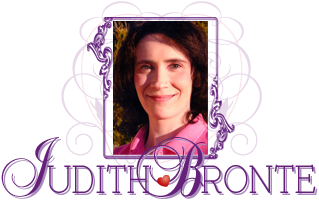 Back to Romantic Love Stories Homepage
Romantic Fiction
/
Read it for free online!

...continued from previous page

Be among the first to know
when I post new chapters, to new books!
Click Here

Keep up-to-date
on all the announcements and website news!
Subscribe today!
My policy is to follow the Golden Rule (Matthew 7:12); I hate spam too, and will never sell or give away your email address.
"Mom will understand," smiled Abby. "Come on, you must be sick to death of mushroom soup by now!"
Jake glared at her angrily.
"You've been going through my things!" he cried. "The minute my back is turned... what'd you do, pick the door lock, or did Mr. Johannes give you the key?"
"Jake Murphy, that's not fair!" she exclaimed, placing her hands on her hips indignantly. "I've never set foot inside your precious house except when you were home, and even then, I didn't go snooping through your pantry-- if you even have one! The only reason I know about the mushroom soup is because a grocery cashier
told
me!"
Jake stared at her for a moment, and then turned away.
"I'm sorry," he muttered in a low voice.
A rumble of thunder rolled over the little yellow house causing Jake's frame to shudder.
"Come over after you've put away your soup," said Abby, stepping outside the enclosed porch.
"Isn't he coming?" asked Izumi, when Abby returned alone.
"Maybe," was the only reply Abby could give.
After she had eaten, Abby went to the living room window and looked out. Jake was standing a few feet away from their front door, his hands shoved into his pockets, and his back turned to the Johannes house.
"What are you looking at?" asked Izumi, coming to Abby's side. "What is Jake doing?"
"I think he's working up the courage to come in," sighed Abby.
"Well," mused Izumi, "he'd better hurry and make up his mind; the men might be back as soon as this afternoon."
When Abby went to the front door, Jake turned to see it open.
"Have you decided yet?" she asked.
Jake bowed his head and came inside.
"It's nice to see you again," smiled Izumi, pleasantly.
The young man uneasily shifted his weight to the other foot, and politely nodded at Mrs. Johannes. Feeling out of place inside his landlord's home, Jake blinked down at the carpet.
"If you'll excuse me," said Izumi, "I think I'll go lay down and get a little more rest. Sweetheart," she said, turning to her daughter, "would you do the breakfast dishes?"
"Sure, Mom," replied Abby, as her mother disappeared into the master bedroom.
Jake looked about the living room. The first thing to catch his eye was an easel near the large bay window. Seeing he was interested, Abby led him over to her makeshift art studio.
"I'm working on a great blue heron right now," she said, pulling the cover off the easel. "Have you eaten breakfast yet?"
Jake shook his head, "no."
"I'll be right back," she said, going to the kitchen.
The young man stood looking at the unfinished painting until Abby returned with his bowl of cereal.
"You're a better artist than I am," said Jake, after he had silently prayed over his food.
"Sometime, I'd like to see your sketches," said Abby.
"They're not much to look at," he replied, quickly drawing back into his shell.
"Come, I want to show you my aquarium," she offered, leading Jake down the hall to her room. "Are you all right Mom?" asked Abby, for her parents' door was open, and Abby could see Izumi sitting up in bed, reading a maternity book.
continued on next page...