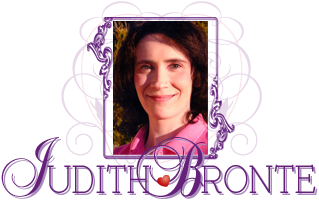 Back to Romantic Love Stories Homepage
Romantic Fiction
/
Read it for free online!

...continued from previous page

Be among the first to know
when I post new chapters, to new books!
Click Here

Keep up-to-date
on all the announcements and website news!
Subscribe today!
My policy is to follow the Golden Rule (Matthew 7:12); I hate spam too, and will never sell or give away your email address.
Jake was thoughtful. He hadn't known Terry's past, but it helped to talk to someone who had been there, himself. If Terry could overcome the memory of the abuse, then maybe, it was possible that he could as well. But, it was going to take faith and patience.
"We glory in tribulations also: knowing that tribulation worketh patience; And patience, experience; and experience, hope: And hope maketh not ashamed; because the love of God is shed abroad in our hearts by the Holy Ghost which is given unto us."
~ Romans 5:2-5 ~
After dinner, Jake and Abby washed the dishes, for Terry had done the work of preparing the meal.

"I'm going to the Hancock Gallery, tomorrow," said Abby, "to get Mrs. Woods to look at my heron painting. Hopefully, if she likes it, she'll take it on consignment."

"Why are we washing these dishes by hand?" asked Jake, pointing to the unused automatic dish washer.

"It's currently not working," whispered Abby. "We can afford a new one, but Dad and Uncle Terry haven't given up 'fiddling' with this one yet!"

"Oh," replied Jake, accepting another plate to be dried. "May I ask you a question?"

"Sure," said Abby, rinsing some silverware under the kitchen sink faucet.

"If your family can afford to send you to college, then why aren't you going?" he wondered.

"I found I wanted different things than I used to," answered Abby.

"Then, you know what you want?" asked Jake.

"Yes," laughed Abby, "pretty much."

"For instance?"

"Well," sighed Abby, trying to think, "I know I want an art career in wildlife. Maybe someday, I'll also do something with my interest in fly fishing, but for now, that's it."

"What about getting married and having a family of your own?" he asked.

"Now you're starting to sound like my Dad," groaned Abby, letting the water out of the sink.

"Do you think there's just one person that you're fated to be with?" he wondered.

"What's with the twenty questions?" laughed Abby.

"I'm serious," insisted Jake. "Such as your friend in Japan, Masato-- do you think he's your future?"

"Me? marry Masato? Really, where do you get these ideas?" said Abby, frowning.

"But, you told me he was your best friend," remembered Jake.

"My best email friend," rephrased Abby. "I meant, my best email friend. Besides, what's it to you who I marry, or don't marry?"

"Nothing," shrugged Jake. "I was just wondering."

"You can stop wondering," said Abby, folding the apron and putting it away. "I'm not marrying anyone, and I'm not on the verge of marrying anyone. I very well may never marry anyone. Could we change the subject now?"

Jake followed Abby back to her room where she sat down at her desk to finish some work on the computer.

"Leave the door open!" reminded Terry from the living room, where he was reading the newspaper.

"We will!" shouted back Abby.
continued on next page...