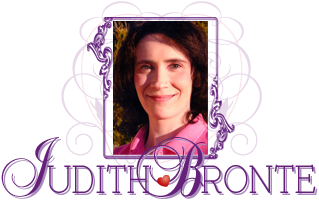 Back to Romantic Love Stories Homepage
Romantic Fiction
/
Read it for free online!

...continued from previous page

Be among the first to know
when I post new chapters, to new books!
Click Here

Keep up-to-date
on all the announcements and website news!
Subscribe today!
My policy is to follow the Golden Rule (Matthew 7:12); I hate spam too, and will never sell or give away your email address.
"It's all right, Mr. Davis," said Jake. "I want her to see my work."
Terry sat down on the bed while Jake nervously paced back and forth across the room.
Abby lifted the cover on the first drawing tablet. There were a few basic anatomical sketches of fingers, toes, and hands. The next few pages were of men's faces-- men who looked as though they had seen hard times.
"They're from one of my cell blocks," commented Jake, hovering over her shoulder.
Then Abby turned the page, and Jake nervously stepped back and took another puff of his cigarette. She looked up at him for an explanation.
"Sometimes," he said in an unsteady voice, "I'd do that at night, so it'd be harder to be molested."
"Abby," objected Terry, getting up and peering over the sketchpad to see what she was looking at, for it didn't sound like something he wanted his niece to see, "what's going on?! Why is he letting you do this?"
"I don't need to know everything about your past," Abby told Jake, "but, I
do
need to see your work, if I'm to consider your offer. Do you still want me to continue?"
Jake nodded in the affirmative.
"Then," she suggested, "why don't you wait outside?"
"Okay," he said, grabbing his cigarettes and leaving the room.
Soon after, Terry and Abby heard the front door close as he left the house.
"
What
offer?" insisted Terry.
"I'm not prepared to talk about it right now," said Abby. "If you don't mind, Uncle Terry, I would just like to look at these sketchpads and think."
Terry nervously looked at his watch. The drawing in question hadn't been graphic, but he still felt uneasy, all the same.
"I wish your parents would hurry up and get back," he muttered, taking a seat on the only other chair in the bedroom.
Abby slowly leafed through the illustrations, page by page. Some drawings were of Jake's fellow inmates, while others were of sky and trees, as seen through the razor wire of the prison grounds. Image after image of Jake's former life flashed before Abby's eyes. Some drawings were recollections of his childhood, while others came purely from his imagination. Some sketches were painful, some were hopeful, others were quiet observations-- but in all of them, Abby saw life through Jake's eyes. One picture haunted her the most. It was a self-portrait he had done of himself when he was seventeen, dating back two years after first arriving at the Watertown State Penitentiary. The stare of silent anguish in his eyes sent a shiver through Abby's frame. She would set it aside, only to come back to it again and again. Jake's features had matured some since then, but he still had the same boyish face that he had now.
Sketchpad after sketchpad passed through her hands, until at last, she was done. Terry had fallen asleep in his chair, so Abby quietly tiptoed from the room and went outside to search for Jake.
He wasn't difficult to find, for Jake was sitting on a bench at the Johanneses' picnic table, deep in thought. When he saw Abby's form appear from the screened porch of the little yellow house, the ex-convict froze. Abby walked over and sat down on the facing bench, while Jake nervously lit up another cigarette.
"I finished looking at your drawings," she announced. "They're very good."
"It doesn't matter," dismissed Jake, "it was a stupid idea. I don't know what got into me. I guess I just wanted to hang on to-- " he stopped short of finishing the thought out loud.
continued on next page...