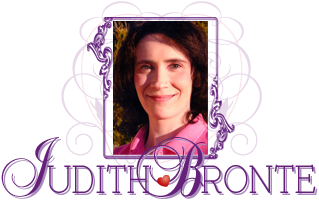 Back to Romantic Love Stories Homepage
Romantic Fiction
/
Read it for free online!

...continued from previous page

Be among the first to know
when I post new chapters, to new books!
Click Here

Keep up-to-date
on all the announcements and website news!
Subscribe today!
My policy is to follow the Golden Rule (Matthew 7:12); I hate spam too, and will never sell or give away your email address.
Terrified, Charlotte wildly waved her arms at the passing traffic, pleading for someone to stop. No one stopped, but five minutes later, a squad car pulled to the side of the road where Charlotte stood screaming over Darren's still unconscious body. A policeman jumped from the car and ran to Darren, while his partner called for an ambulance. The policeman checked Darren's pulse. He couldn't find one. The officer quickly began CPR, his clean uniform rapidly being covered in vomit.
"An ambulance is on it's way," shouted the officer's partner, running to the scene.
"What has he been taking?" asked the partner. Charlotte tried to catch her breath in between sobs. "Is he on drugs?" shouted the officer bent over Darren.
"He said it was milk," cried Charlotte.
"Did the milk taste salty-- did it leave a residue in the glass?" he asked. Charlotte suddenly felt faint. Her drink matched that description.
"I.. I don't know," she stammered, "but the drink he handed me looked like that. He said it would make me feel better."
"Sounds like GHB," the partner replied, bending over Darren to see if he could find a pulse. "How much GHB did you drink?" asked the partner, standing up.
"Only half a cup! Darren said it was Mountain Dew," cried Charlotte.
"Most likely, it was Mountain Dew, but with GHB mixed in," replied the partner.
"Is Darren going to die?" sobbed Charlotte, uncontrollably.
"Not if we can help it, Miss," replied the officer, seeing the ambulance pull to the side of the road. "Over here!" he shouted.
Two medics jumped out and began to work on Darren. After a few minutes of frantic effort to revive the unconscious sixteen-year old, they rushed him to the hospital. Another ambulance was called for Charlotte, who was beginning to feel the "buzz" that many users who take GHB and other chemicals, chase after. Providentially, there was not enough GHB in Charlotte's drink to do any lasting harm. Darren, however, was not so blessed. He lay in a coma for two hours, before passing away. Gamma Hydroxybutyrate, (GHB), had claimed one more victim.
Mark and Angela Goodman were promptly notified. They drove to the hospital and picked up Charlotte, who was so stunned that she could not understand a word of chastisement that her aunt and uncle were dolling out. No charges were to be filed against Charlotte. She was free to go.
The drive back home was a blur to Charlotte, who had been crying so much that her cheeks hurt. When the car pulled up to the house, Charlotte darted from the car to the girls' bedroom, jumped into bed, and pulled the covers over her head. Sherri had not arrived home from her date yet, so Charlotte had the room to herself.
"I will not send her back to Charlton Overholt!" refused Angela, her voice so loud that Charlotte could overhear her in the bedroom. "I don't want him to get the last laugh! He'll say this happened because we're bad parents! Do you want that?" screamed Angela. Mark, the recipient of his wife's anger, shook his head.
continued on next page...