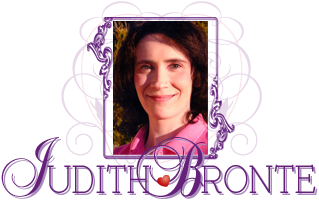 Back to Romantic Love Stories Homepage
Romantic Fiction
/
Read it for free online!

What others are saying about Greatest of These:

"I wish I could just hug the whole bunch of chapters!" - The Author's Mother

"The Greatest of These is Charlotte and Adam... I have read all the stories you have online... as much as I like AJ [from Abigail's Journey], I love Charlie and Adam... more. This is the most beautiful love story I have ever read..." - A Reader
78 more comments. The most recent are at the bottom...


Table of Contents

Chapter One: Family History

Chapter Two: Mullen-Overholt

Chapter Three: Breaking News

Chapter Four: Mom's Keeper

Chapter Five: Train Up a Child

Chapter Six: Adam's Move

Chapter Seven: Friends and Bosses

Chapter Eight: Two of Them

Chapter Nine: Business As Usual

Chapter Ten: Promise of a New Day

Chapter Eleven: Free-fall

Chapter Twelve: A Righteous Man's Prayer

Chapter Thirteen: Charlotte's Secret (Friday Night)

Chapter Fourteen: Trial by Fire (Friday night continued...)

Chapter Fifteen: A Thorn Named Charlotte

Chapter Sixteen: One Fine September Day

Chapter Seventeen: And Thy House

Chapter Eighteen: With A Little Persuasion (Thursday)

Chapter Nineteen: Blood is Thicker Than Water (Thursday continued...)

Chapter Twenty: Love Creates Love

Chapter Twenty-one: Changes in the Wind

Chapter Twenty-two: The Caregiving Heart

Chapter Twenty-three: Mike's Birthday

Chapter Twenty-four: Night Adventure

Chapter Twenty-five: Coming ATTRACTions

Chapter Twenty-six: A Little Thanksgiving Romance

Chapter Twenty-seven: True Friends

Chapter Twenty-eight: Secrets and Announcements

Chapter Twenty-nine: A Forgotten Promise

Chapter Thirty: Sweet Sixteen

Chapter Thirty-one: A Season For Everything

Chapter Thirty-two: Adam's Big News

Chapter Thirty-three: Two Are Better Than One

Chapter Thirty-four: The Secret Place of Thunder

Chapter Thirty-five: Tell Him

Chapter Thirty-six: Adam's Epiphany

Chapter Thirty-seven: 'We were like them that dream'

Chapter Thirty-eight: Public Opinion

Chapter Thirty-nine: The Engagement Ring

Chapter Forty: The Famous Wallace Shipley

Chapter Forty-one: The Wedding Trousseau

Chapter Forty-two: The Diamond Ring Incident

Chapter Forty-three: Love is Always Brave

Chapter Forty-four: The Truth About Charlie

Chapter Forty-five: Always In My Heart

Chapter Forty-six: The Fixer-Upper

Chapter Forty-seven: For the First Time

Chapter Forty-eight: The Apple of My Eye

Chapter Forty-nine: The House of the Righteous

Chapter Fifty: They Went Thataway (Part One)

Chapter Fifty-one: They Went Thataway (Part Two)

Chapter Fifty-two: Welcome Home, Mrs. Clark

Chapter Fifty-three: A Love Worth the Effort

Chapter Fifty-four: Come What May

Chapter Fifty-five: The Struggles of a Good Man

Chapter Fifty-six: Desert Rose of the Mojave

Chapter Fifty-seven: The Changing Horizon

Chapter Fifty-eight: The Gentleness of Heaven

Chapter Fifty-nine: Us

Chapter Sixty: Trusting Charlie

Chapter Sixty-one: The Generation to Come



Verse Collection PDF: All the verses found in Greatest of These.




What others are saying about Greatest of These:



"I am so waiting for the next installation of this story [The Greatest of These]... I think I am addicted to the story and cannot wait to see what happens next."

- Tammy

"I have read the last two chapters [35 & 36 of 'The Greatest of These']. It felt like sitting under a tree shade with a cold drink after a long walk under the hot sun... such a perfect book; bringing out love from all angles even when the odds are against it. I love it and look forward to the next chapters. Ps. I have also read your other books."

- Sarah

"I anxiously await the next chapter... Thank you so much for something to read that is exciting, breathtaking, moving, and wonderfully Christ filled."

- Glenda

"I can hardly wait for the next monthly installment."

- Heather

"I thank God for using you to write such a blessed love story [The Greatest of These]. I am especially grateful for the Bible verses throughout each chapter... As I eagerly await each chapter and then read them, the Bible verses are a confirmation of my current relationship with the Lord. Keep the chapters coming..."

- Eleanor

"I'm very happy to read your latest chapter that is from the story 'The Greatest of These'... I just can't wait [for the next chapter] you know... God bless you and your cheerful, romantic and heart touching stories..."

- A Christian Girl (in Malaysia)

"This [The Greatest of These] is an awesome book... This is good, good, good."

- Pam

"I love your stories. I can't wait for the first of every month just to read them, especially 'Greatest of These'."

- Vicki

"I'm loving your stories... especially the 'Greatest of These,' the frustration and the excitement build month after month, because I want to know what happens next to Charlie and Adam. Very good writing.... And I love the spiritual aspect of your stories..."

- A Reader

"I'm so excited what's coming next and next..."

- Judy

"I can't say how much I love your story; (The Greatest of These) To me, it's like it's real and all the characters are alive. I really appreciate your characters (Charlie and Adam). I really admire the quotations and how religion, [and] faith goes with love..."

- A Reader

"I read your stories with a lot of interest... I am totally hooked on 'The Greatest of These'..."

- Vidhya (India)

"Thank you... It's been ages since I pulled an all-nighter, and I enjoyed it... I learned so much... There was a witness and an example throughout that encouraged me to think... I learned ways to learn and to live the Word of God... I needed it, I thoroughly enjoyed it..."

- Laura



"This is a totally awesome book [The Greatest of These]. One of the best I have read."

- Andy

"Your story 'The Greatest of These' is a truly wonderful and heart warming story. I thank you very much for writing a story like this one... My husband and I have a 13 year age gap between us and when we first got together everyone was against it but my mother. I thank God every day for bringing my husband Adam into my life..."

- Amber

"The love and bonding between Charlie and Adam brought tears to my eyes."

- Charm

"This book [The Greatest of These] has made me go through the gamut of emotions. I've laughed, cried, and been excited with each chapter. Can't wait to read the next one."

- Dena

"It's 2:50 in the morning and I just finished reading the 50th chapter of THE GREATEST OF THESE. It has moved me as no other story has in a long, long time! Thank you for granting us readers the blessing of your stories and I am looking forward to staying up tomorrow night to read Abigail's story in progress! Thanks again for helping to shine the light on God's word so poetically! I can't wait until Charlie's story is downloadable as well!!"

- Elissa, a fellow author



"I like all your stories. I always look forward to the next issue. I miss reading The Greatest of These. [It's temporarily on hold.] Thanks for writing clean and nice stories."

- Cristy



"The Greatest of These was such a wonderful story, I couldn't stop reading it... when I wasn't reading it I was thinking about it. I really hope you will continue it very soon. I can't wait to see what happens."

- Cindy



"I just wanted to let you know how much I enjoy reading your ebooks. I just started a couple weeks ago after I found your website and have already read and caught up on the two you are presently writing [Greatest of These & Abigail's Journey]. Wonderful. Thanks..."

- Lori



"I have enjoyed reading The Greatest of These, and I just wanted you to know that you have a great heart in writing romance stories. Please finish this story soon, for I have read all the chapters [so] far in one night!! ... I could not stop to eat."

- Angel



"While I was waiting for the 'Abigail's Journey' next chapter to be published, I decided to read the 'The Greatest of These' story... it's all worth my time! ... God loves you!"

- Shelanie



"I love 'The Greatest of These' and can't wait for you to continue writing them!!!"

- KLR



"I am a huge fan of your work! Your story, 'Greatest of These' helped me change my life around. It made me cry, laugh, and just smile so many times. I thought I was a Christian and then I saw how 'Adam' was living as an actual Christian and I decided from there on that I was going to change and live my life through Christ. I also read 'Some Pass By' and it didn't affect me as much but I really enjoyed it. I talk to GOD everyday now and I wholeheartedly have you to thank for that... Thank You so much for putting my life back on track, even though I am only 14 it is still greatly appreciated. :)"

- Brittany



"I love your stories a lot... and I have read them all even Abigail's Journey (which you are still writing), and Greatest of These (which you have put on hold). Please hurry, I want to know what is going to happen in both stories!!"

- A Reader



"My name is Jennifer and I am 16 years old. I adore your stories. They are so well written. I started reading your stories last year. I've read all of the chapters in The Greatest of These and have fallen in love with it. I have also read Abigail's Journey. The first day I came across this site, you had already written six or seven chapters. I read them and have been following up each month since. I am really looking forward to the next chapter and I am especially looking forward to the day when another chapter will be added to The Greatest of These... You have already wrote fifty and that is an amazing amount! I love your stories and can't wait for the next chapter!"

- Jennifer

"I have read Journey of the Heart, Some Pass By, Abigail's Journey and just finished The Greatest of These. All are fantastic! I can't say which I enjoyed the most! ... Please keep up the good work as I love to read... Also, they are all Christ centered!! God bless you in everything you do!!"

- Margaret (Knoxville, Tennessee)



"I stumbled across this website 'Journey of the Heart & Other Love Stories' and got hooked on the Greatest of These (the story of Adam Clark and Charlie)... thank you sincerely for these fifty chapters."

- Mickie (Detroit, Michigan)



" I have been reading your books for a while now. I really do like your work. The only thing is that I can't wait till the 15th of each month. I always start checking around the 12th just to see if maybe you posted a few day early. I have always been a fan of Abigail's Journey. Until I started reading The Greatest of These. I can relate to that story because there is an 15 years age difference between me and my husband. Also as a young girl I had to take care of my sick father. My husband is my Adam. He doesn't play the piano, he sings like an angel. Just without all the fans like in the story. I get him all to myself... I just can't get enough of your work..."

- Carla

"I am a loyal reader and return to your website every 15th of the month without missing a beat. I got hooked a year and a half ago when I was struggling with my faith in a very low point in my life and came across your website. I'm sooo very impressed with your writing and how you incorporate God into the lives of your characters. It inspires me to include God in my life the way your characters do. Thank you from the bottom of my heart for writing these stories. Since you've finished writing Abigail's Journey (which was amazing and kept me crying tears of happiness) I look forward to Charlie and Adam once again! And I hope we'll hear more from Three Mile Bay!"

- A Reader



"I've read all the stories that you've written on this website... I've truly enjoyed every moment of this story [Greatest of These]... though it's a work in progress... Thank you that you are using the talent that God has given you to write such wonderful Christ filled love stories... Keep up the great work..."

- Kim (South Africa)



"I am so enjoying your story [Greatest of These]. It is clean, humorous, and has godly principles. Keep it up. Looking forward to your next chapter [52]."

- Tammy



"I started reading your story this evening at 10:00 P.M. and it is now 3:51 A.M. Your story was so moving that I could not stop until I got to the last chapter you had added. Now I can't wait for your next chapter..."

- A Reader



"I find your stories interesting. Many Christian romances don't have meat to the bones of the story. So predictable they are. Although I know in your stories things will turn out all right by God's grace in the end, all the twists and unexpected events that pop up make your stories enjoyable. I enjoy the way you write and your personal style. Keep writing..."

- A Reader from the United Kingdom



"I loved the conversations and you portrayed the bumps in adjusting to being married very well. This story has a special place in my heart and I am eagerly waiting for the next chapter [53]."

- Rachel



"Congratulations! Your stories are the finest, that I have ever read. Here I sit at my computer at 1:30 A.M. Having just finished all the stories on this web site. I eagerly await more chapters. You truly have a God Given Talent... Many times I have started reading a book, because someone said that it was good. Just to get interested in the first few pages and then find out, that is was full of foul language. So I stop reading the book. Thank You! for not allowing this to happen to your beautifully written stories. I pray for your continued insight & wisdom concerning God's Word... I live in the High Desert of Antelope Valley, just a few miles from [the] Mojave... Maybe that's why everything seemed so real [in The Greatest of These]."

- Mollie (Lancaster, California)



"Ms. Bronte I've read most of your stories on your website and they are great... I can't wait to read chapter 53. What are you working on next? Can't wait to read your next story. Keep up the good work!"

- Kesha (New York City, USA)


(See

FAQ

for answer to this question.)

"My girls and I are reading Adam and Charlie's story faithfully... The scene in the latest chapter [54] where the young piano player was awed to have Adam in the restaurant listening to him and playing his piano was really classy..."

- Myra (Western Canada)



"I love your stories... I have read all and am now a follower of each chapter you add to 'The Greatest of These'. I can't even imagine where it will end, it's so captivating. I dabble into writing (compared to yours it's dabbling to me) and I hope one day to achieve the success you have presently. We need more Christian websites like these to feed us spiritually. God bless and be with you, may he strengthen you and make you into what he wants you to be."

- Temitope (United Kingdom)



"I love the way you have written the story... you can read and not feel guilty... because it's Christian inspired."

- A Reader



"All your stories are amazing! Surely God has gifted you with a talent to inspire people and to bring His word to us through writing. Keep it up! I look forward to the next chapters [of The Greatest of These] each month."

- A Reader from the Philippines



"I came to know of your website very recently and have read all the stories. They are really good... Charlie's and Adam's life is wonderful. Can't wait till [the] rest of the story has been finished. Over all this site is brilliant. Even though I'm not a Christian I really enjoy your stories."

- Hadhy (Maldives)



"I have just finished the 55th chapter of The Greatest of These and to tell you the truth, I was transfixed... I was so scared for Adam and Charlie that I had to pinch myself to the reality that it is a book I am reading. It is not happening in real life... I believe a lot of boys go through the stage Chad is going through. I wish all young adolescents will have access to this chapter so they know what to do about it. The chapter is real... it is very obvious you put in a lot into this work. It is beautiful."

- Clara (Nigeria, West Africa)



"I really can't wait for you [to] produce the next chapter for this book [Greatest of These]. I normally don't pick up a book unless I know I will have a happy ending to read, and now you have me hooked on your book. I can't wait until the 15th of January. Please hurry! It's a beautiful story. Also, is there

any other website

similar to yours that offer free online book[s] to read?"

- Poonam



"... I came across The Greatest of These... we need more Christian romance authors. I didn't even know that there was such a thing as Christian romance novels. It's good to know I'm not alone, that other Christians have a clear idea of how Christians should go about forming relationships that will lead to marriage. So clear that you can write novels about it! Once again, God bless you."

- Mel



"My name is Sarah... and I am 14... I learned about your website through a friend. I love it! I too enjoy writing romance stories. All your stories have touched me but, my favorite is The Greatest of These. It is wonderful! I can't wait to read chapter 59! I consider it your best story. One reason I love your stories is because they don't show love as perfect. You show that marriage has its tough times. God bless you in your work for him!"

- Sarah (British Columbia, Canada)



"Judith your stories have helped me so much. It's the perfect mix of romantic love stories and God... The Greatest of These and Abigail's Journey are stories that have helped me stay closer to God... After reading the Greatest of These I have come to realize that my faith for God has grown so much. Judith you are so blessed to have the ability to write such great stories while keeping your reader so close to God. May I say that one of the reasons for why I like your stories so much is because you always surprise the reader into these events with the character that it gets so fun to read them. I hope you never stop writing stories because Judith, I would like you to know that your stories are making a difference in the hearts of the readers. Your stories have often been a way to get out and escape out of all the frustration and problems in my life. Thank you so much for writing them, your work is highly appreciated. Thanks for making it possible to write them for free."

- Aliz (13 yrs old, New York)



"Just finished chapter 59 [of Greatest of These]... your writing was great. I am so glad you are a Christian writer."

- Jim (Flint, Michigan)



"How could you do this to me? I faithfully follow the story [Greatest of These] every month and I'm gearing up for a nice conclusion... and now you go and throw this wrench in the works [chapter 59]!! I don't know if I can bear the suspense!! Obviously my mind has run ahead to the possibilities and all the issues that will arise if it is what you have tried to make us think it is :). I was actually calmly enjoying this tale which is so much more mellow (to me) than Abby and Jake's. Yes, it's had its emotional highs and lows, but this is the first time I can remember this agony of suspense and wanting for next month to be here already. I love being on the mailing list. It was actually the promise of the 'behind the scenes' line that hooked me into joining it. Who am I kidding? I was (gut) hooked the day I began reading Abigail's Journey :D !! ...I love this story [Greatest of These]. The way you've blended a rather large cast of characters and their myriad circumstances into the beautiful mosaic that is Adam and Charlie's story while keeping the Lord central to it all... God has blessed you with a great talent and I can see Him honing it in your work as you continue to keep Him first..."

- Esther (India)



"Thank you so much for writing all of your wonderful stories. I have been following the stories for a very long time. It's hard for me to find Christian romances that aren't all the same-and yours are very different from the rest of the crowd. I love them and am anxiously awaiting the next chapter, the next book, whatever comes next. I hope that more and more of your novels become published and I can get copies of them. You are a truly remarkable author... Your wonderful stories keep me waiting for more. I just read the latest chapter [59] in Charlie and Adam's story, and it is full of wonderful twists. Some authors seem to fill their books with unnecessary twists and turns, but yours are never overdone and do just enough to keep us all hooked and checking in on a regular basis. Once again, thank you for putting these wonderful stories out there for a needing Christian audience. I cannot wait to see what stories are next to unfold from your marvelous mind!"

- Jennifer, a devoted reader in Italy



"The story thread of how Charlie and Adam worked out the duet together was amazing and well done [chapter 59]! As usual, it's going to be hard to say goodbye to these two characters when Greatest of These is completed."

- Myra (Alberta, Canada)



"I am lucky to have read your story about Charlie [Greatest of These]. Thanks a lot for your story which connects so well with the supreme power-GOD. Your positiveness and hopefulness along with [your] belief has touched me... Would always look forward for your simply adorable stories. It seems I am hooked to them for lifelong."

- Prachi (India)



"Wonderful, wonderful, what can I say. You should see how I am feeling right now and I cannot wait to read more on the coming chapter [of Greatest of These]. I know that God is with you so I am not going to say how do you do it because I know the One who has begun the good work in you is the same one I am worshipping, thanking, loving, getting to know Him everyday. Goodness, this is great stuff, keep on writing..."

- Constance (South Africa)



"Sigh! What a chapter [60]! ... Adam - words fail me... this man CHOOSES to trust and believe in his wife despite the facts telling him differently. Anyone else would have spent quite a bit of time thinking about the fact that she had been alone with Dave the whole day in the car when they had been stranded on the road or that she had been visiting him alone in his bungalow so often (I know I did!), but he knew that to entertain those thoughts would be to give in to the sin of jealousy again and so did not give in to the temptation... I also loved the way he was so honest with Charlie; even though he had chosen to believe her, he still let her know of his moments of weakness. That kind of honesty means the relationship is so strong and true. It's tough to make yourself vulnerable like that, especially when you want the other person to believe in your trust, but he had the courage to do it. Thank you for creating these wonderful characters..."

- Esther (India)



"I'm so excited that the story [Greatest of These] is ending soon, yet sad at the same time... would miss Adam and Charlie having read their story unfailingly for more than 4 years. I started waiting for the latest installment starting the 10th of the month, hoping that there would be an early posting of the chapter. Adam and Charlie's love for each other shines through the pages and in their love... I, as a reader, can see and feel God being the center and the foundation of their relationship. Thank you for bringing the story to us. It is such an inspiration and it never fails to lift my spirit whenever I read a new chapter or revisit old ones. I'm really looking forward to Mountain Wild..."

- A Reader



"Oh I can't wait to read the next insertion [chapter 61]... sometime[s] it's like it's ages before the next insertion. I really enjoy all your books."

- Sophie (Uganda)



"I am a avid reader, always have been. I have enjoyed all your stories, and have even read some twice... Keep it up! You are a true wordsmith."

- Linda (Bremerton, Washington)



"I wish there was the option to comment on all of the books. Judith, your books make a very very good read. Journey of the Heart, Abigail's Journey, Greatest of These... I have been glued! I look forward to reading more. What I like most is the way you integrate the word of God in the novels. It makes reading them so enriching! May God continue to bless the work of your hands."

- Joy (Nairobi, Kenya)



"Your novels are such a blessing and I can hardly stop clicking to the next page! I love the way you put in scripture so appropriately... my friend and I have been telling ourselves, we need to do this more often, remember scripture and apply it to our situation, pray scripture. Now we can't wait for 15th June to read your last chapter of [The Greatest of These]. The Lord bless you in your daily endeavors."

- Njeri (Nairobi, Kenya)



"Great going Sarah! I have read all your stories so far. But waiting for the completion of this [The Greatest of These]. I love the verses... Many times God has spoken to me through these."

- Sophie (India)



"I just finished 'The Greatest of These'. What can I say? It was a wonderfully written story, and I have enjoyed every chapter. I have been visiting your website since before 'Abigail's Journey', and have been eagerly await[ing] every chapter. I am... sad that you ended this story, but I am like that with each book or story I read, because I get wrapped up in the story line, and don't want it to end. I pray that you will have much inspiration for your next book, and I will just as eagerly await those chapters as well. Thank-you for your writing. God bless you. Numbers 6:23-27"

- Elena



"I can't believe that after waiting so long, that this story [Greatest of These] has come to an end. I had to read from the beginning again before I read this last chapter to make sure that I was totally up to speed. This has truly been a story about Godly and true love against every odd that came their way... Charlie and Adam succeeded by God's grace. Another inspiring and romantic story from you. Continue to do the good work and may God continue to bless you."

- A Reader



"I have just finished reading this heart-moving story [Greatest of These]. Thank you for all the effort that you put into your writing. You make your stories so real that I can imagine that they are real. You clearly put in much effort to research the details behind the story and I believe that is what makes them so life like. Thanks once again and I look forward to reading Mountain Wild as you publish it. May God bless you..."

- Philip



"Thank you ever so much for one of the best stories [Greatest of These] I have ever read, apart from those in the Bible of course. May the blessings of the Almighty and the Spirit of the Holy Ghost continue to pour into you all that you need and more to write for the Glory of our Abba Father. God bless you always."

- Eleanor



"Greatest of These is what got my attention. When I started reading, chapter 45-50 was already posted on your site. Once I started reading it I couldn't put it down. Once I got caught up I couldn't wait till the 15th of the month so the next chapter would come. While waiting for the next chapter (which was so hard to do) I read all your other stories. They are all great. Every free time I had I would be reading, my family would always think I was a geek cause I was always reading. But the truth was I was so hooked on Charlie and Adam that I couldn't stop reading. Great Story. Being a Christian story make it even greater."

- Kuulei from Hawaii



"Outstanding!! ... I have read all your works. But I feel that you have matured as a writer from 'Journey of the Heart'. I like that as well as the sequel to it 'Abigail's Journey'. I like Abby's story best. Read it more than a dozen times so far... as for this one, 'Greatest of These', your story line (especially based on AD) is excellent. It's very good... Why I like Abby and Charlie's stories are because they are about how to face human adversities... [I] am not a Christian, but I can appreciate the basic thought flow that inspires your stories... is there a way we can get ... a sequel? ... Thanks for the stories... please continue to write. I await your next work."

- Aayus

(Note from author: Sorry, I'm not planning any sequels for "Greatest of These." After 61 chapters, I'm ready to move on! :-)

"Such a wonderful story [Greatest of These]. I have read all of your online novels, and I look forward to the next. What a God given gift you have! The 'Greatest of These' really touched me deeply. It is my very favorite!"

- A Reader



"The greatest love story I've ever read. It really broke me into tears..."

- A Reader



"The book [Greatest of These] is wonderful and inspiring. Keep up the good work..."

- A Reader



"I have enjoyed all the stories so much I cannot believe that there are only those few. I emailed a friend... and she sent me your Abigail's Journey and I wanted more and more and more then she said wait for The Greatest of These... oh I enjoy your books so much especially as a Christian it is awesome I laugh and cry at the same time... I am looking forward to your next book..."

- Philistia (Kraaifontein, South Africa)



"I just wanted to say thanks. I have read everything on all your sites and have enjoyed each greatly. It is nice for The Greatest of These to finally be finished since the years pass as I have read it. I appreciate the tenderness of your treating the issue of intimacy in Christian literature. I also enjoy the use of Scripture throughout the script and in the characters lives."

- Dani



"I love your story on Adam and Charlie... It has really shown a side of God's love which I have never seen before. God has really used this story to touch my heart... I want to memorize... [First] Corinthians 13..."

- Wendy



"My name is Maria and I am 18 years old. I am a junior in college... I only recently began reading your stories... one day I was out of stories to read and I decided to check the Internet. I typed in 'romance stories online' and yours was the second search... The story that made the huge difference in my heart... was Greatest of These... I found solace in reading, but it is in your stories that I found peace. For the first time, I did not look at the Bible verses as annoying pieces that disrupted the stories...but I instead read them because it felt as though the story didn't have meaning without them... Toward the end of Greatest of These, my heart was overwhelmed. I wanted to cry but I couldn't. I was so happy... This story (and I feel awkward for calling it a story) touched me to the core... I cannot explain in words how powerful this story was. It's an emotion that you can't explain. I could just sit on my bed and try to breathe properly. Tears come to my eyes, but then I smile and they disappear. It's as though my heart doesn't know which emotion wants to come first, crying or laughing. The emotions are so huge in my chest, that I can only shake my head in wonderment... you are a wonderful writer and I am so spellbound that I can't get into the facts about what I loved the most about the story... I loved every part so much... I am a huge fan... Thank you!"

- Maria



"I read your story [Greatest of These] and I love it. I really do just read a little of English literature... although its a lengthy novel even then it bounds the reader throughout... congrats for writing such a novel."

- A Reader



"I love this story [Greatest of These]. I followed it from [the] beginning but [due] to work pressure, I didn't come back for some time till now! Of all your stories here, I love this best! The way it ended was so miraculous... the way GOD does his perfect things in our lives. Thank you for reminding us of the way GOD loves each and every one of us. More than we hope or believe... it's just best to trust in Him... Keep on writing and sharing GOD's word to every soul."

- Titi (Nigeria, West Africa)



"This [Greatest of These] is the most heart warming story ever. I enjoyed it so much and plan on rereading it over again in many years to come. This story believe it or not changed my life. It made me notice that I want to give my life to God. My dad has been trying to for a while now but because I live with my mom who is not very Christianly... It makes it very hard for me. But now I'm willing to try. This story gives me so much hope and love and joy. I am just so happy God made you, you. If it wasn't for you I'd think my life was still hopeless. God bless you. I admire you so much... This story made me cry, laugh, sulk and even gave me the case of insomnia for a while. I fell in love with Adam and Charlie or Charlotte they are just so.... amazing. And as I read this story it was as if I was actually experiencing all this... God bless you and blessed are the peacemakers... When I was a child, I spake as a child, I understood as a child, I thought as a child: but when I became a woman, I put away childish things."

- Renesha



"I just finished reading 'The Greatest of These' and what can can say except 'Bravo'. What a wonderful, touching story..."

- Connie