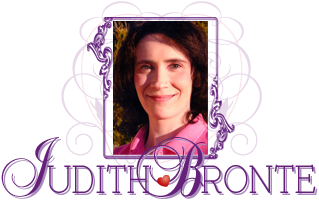 Back to Romantic Love Stories Homepage
Romantic Fiction
/
Read it for free online!


Be among the first to know
when I post new chapters, to new books!
Click Here

Keep up-to-date
on all the announcements and website news!
Subscribe today!
My policy is to follow the Golden Rule (Matthew 7:12); I hate spam too, and will never sell or give away your email address.
Chapter Thirty-four
The Secret Place of Thunder

"Thou calledst in trouble, and I [God] delivered thee; I answered thee in the secret place of thunder."
~ Psalm 81:7 ~

ook!" exclaimed Vera, calling Charlie away from the kitchen sink and into the living room where Vera and Chuck were watching television.

"What is it?" asked Charlie, coming from the kitchen, dish cloth still in hand.

A news clip showed Adam and his entourage at an airport, surrounded by fans and photographers-- some carrying signs reading, "We Love Wallace Shipley," and others that read, "Welcome to Chicago."

"At O'Hare International Airport today," the newswoman was saying, "solo pianist, Wallace Shipley arrived for his well publicized, first ever concert in Chicago. Tickets reportedly were sold out in only five hours."

"The reception here has been just great," said Adam, taking off his sunglasses. "I'm really looking forward to Friday!" To this, the crowd cheered.

"Wallace Shipley's publicist," continued the reporter, the footage now showing Adam waving to the crowd and taking autographs, "said that even he was surprised by the large turnout of fans that waited at the airport to welcome Wallace Shipley to Chicago."

"I don't think anyone could have anticipated this," grinned Melvin Galloway, Adam's publicist. "For decades, Wallace Shipley's name has been synonymous with solo piano, and for the first time, people have the opportunity to see a live performance! Wallace is thrilled to be here, and it's going to be a great concert!"

When the news clip was over, Charlie returned to the kitchen to place the last of the cleaned dinner dishes back into the cupboard. The amount of publicity Adam was receiving, numbed Charlie. Wallace Shipley may be famous, but that same man on television was the mild mannered plumber who loved to watch the stars on peaceful desert nights, where only the sound of the wind and the distant baying of coyotes would break the stillness. This man who was making thousands of fans happy with his music, was the same person who could coax Charlie's tears into smiles.

She wasn't prepared to see those images on television. Charlie was surprised to feel resentment toward the zealous fans who acted as if Adam was theirs. This strong emotion took Charlie by surprise. If she had ever seriously suspected herself of being in love with Adam, it was now.

By the time Charlie climbed into bed that night, she hadn't heard from Adam all day. Charlie wanted to call him, but she knew that since he had just arrived, he would be too busy to chat with her right now-- unless it was important.

Sleep didn't come easily that night, but when it did, a peculiar thing happened. While deep in sleep, Charlie saw a private jet come into view. She saw Adam sleeping in a comfortable chair with a pair of headphones, getting some well-deserved rest. Outside, thunder crashed, though there were few clouds in the day sky. Suddenly, Charlie saw the plane rock violently from side to side. She could see smoke coming from the right engine, as the plane plummeted from the sky. Adam was now awake, and gripping the armrests of his seat. She heard him scream... and then... she woke up.

A little later, Vera came running from her bedroom.

"Charlotte! What is it?!" exclaimed Vera, alarmed by the scream she heard coming from her granddaughter's room in the middle of the night.

Charlie sat bolt-upright in bed, her face covered with perspiration.

"Pumpkin," repeated Vera, now more alarmed than before, "what is it?"

"Grandma!" gasped Charlie, now bursting into tears, "I saw Adam's plane go down-- it hit a mountain!"

"What?" asked Vera, sitting down on the edge of Charlie's bed. She took Charlie's hands into her own, and felt them tremble.
continued on next page...